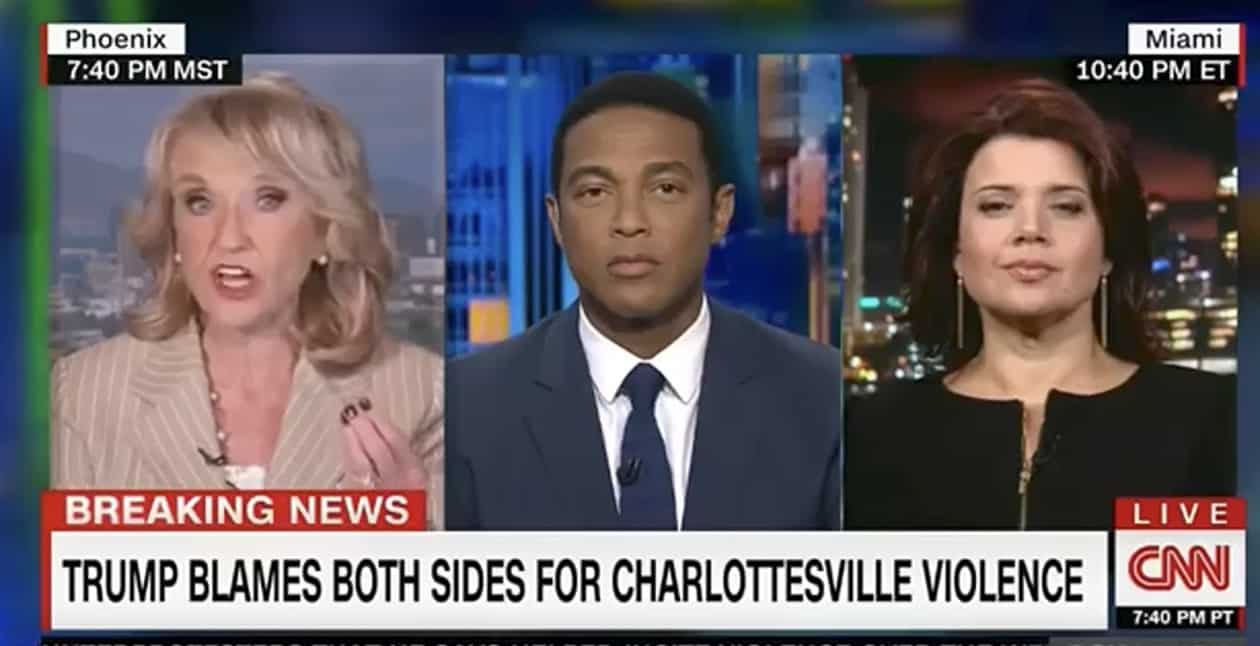 Former Arizona Governor and staunch Trump supporter Jan Brewer stood out on Tuesday night as one of the few Republicans willing to defend the racist-in-chief's praise of white supremacists and neo-Nazis, but fellow Republican Ana Navarro had a few words for her.
With political commentator Ana Navarro saying Trump is never going to change and that Republicans need to "stop giving him a damn chance," Brewer shot back that there was nothing wrong with anything that the president said at his presser.
"But the fact of the matter is that all of this rhetoric is all sour grapes because it's discontinually (sic) coming through the networks across our country, and he was dually elected," she exclaimed. "He is the President of the United States, and for people to use some of the verbiage that they've used is destroying our –"
Anchor Don Lemon interjected, letting Brewer know that Navarro was a Republican, leading to the ex-governor to stammer.
"I understand that," Brewer stated. "Now you lost my — I lost my train of thought."
Watch:
https://www.youtube.com/watch?v=4loYCmxKZpY