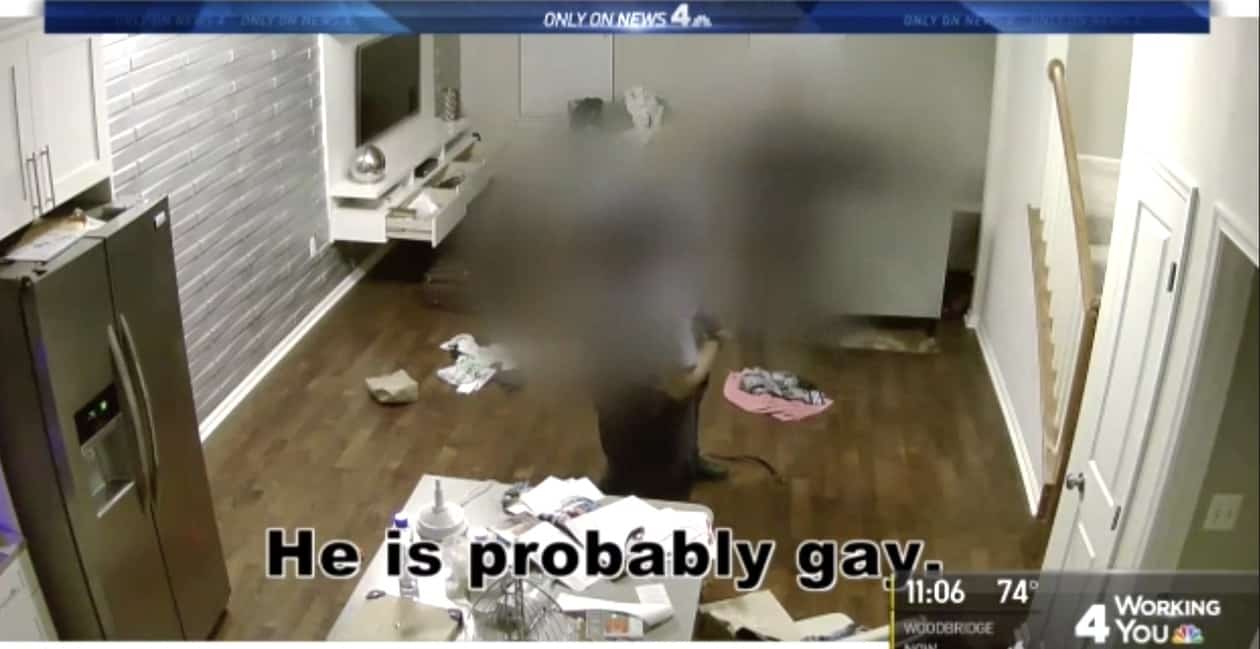 Clarence Williams, a D.C. resident whose home was burglarized earlier this month, got another surprise when he reviewed surveillance video of the burglary and the police response. The police were speculating and joking about his sexual orientation rather than taking the crime seriously.
When Williams went through his surveillance footage, he said he was shocked to see two officers appear to make jokes about the robbery and speculate about his sexuality.
In the video, one officer can be heard laughing and saying, "Armani, Dolce and Gabbana — he's probably gay."
A few minutes later, another officer dances.
"We've got police out here, dancing in my home and acting as if this is a joke and this is serious. This is my life," Williams said.
Watch: