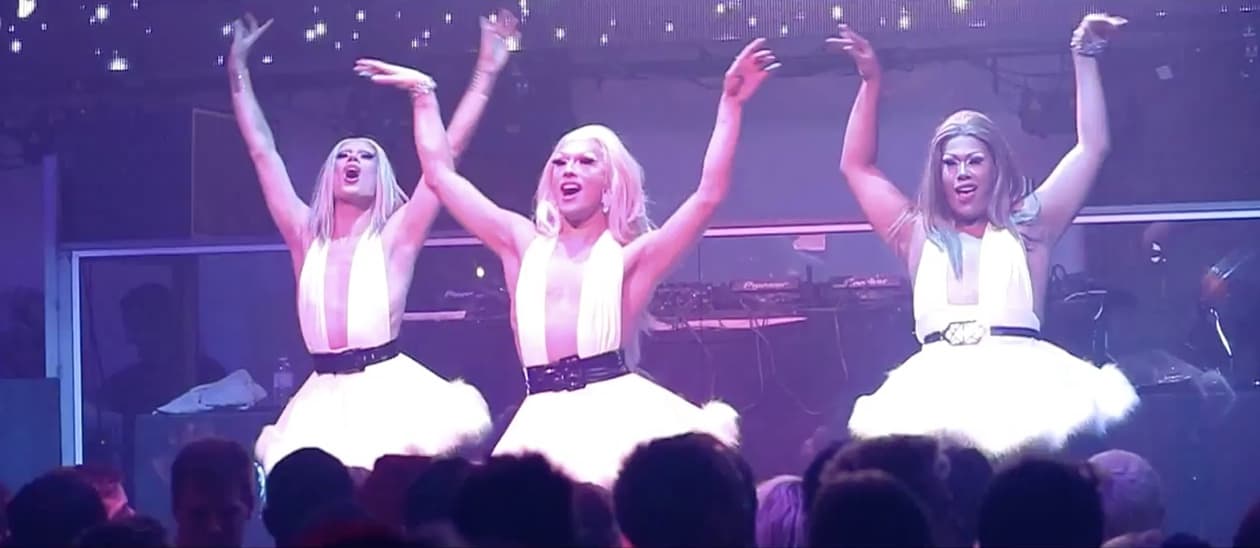 A gay man in Sydney, Australia says his prayers were answered when he was rescued by three drag queens after he was sucker punched earlier this month.
24-year-old Ivan Flinn said that because he is "a bit religious", he prayed for an intervention during the attack. His saviors came in the form of Coco Jumbo, Ivy Leaguee and Vybe.
Looks like Ivy League, Coco Jumbo and Vybe are my new favourite Australian drag queens 🌈🌈🌈

— TV's Christopher Downs (@chrisopotamia) August 20, 2017
Flinn said he had left a local bar on the city's Oxford Street on August 6 when he encountered a group of people who were using "heaps of homophobic slurs, 'you f**king f*ggot, you queer c**t," all the slurs you can possibly imagine."
Hurrah for Coco Jumbo, Vybe and Ivy League!
'Drag queens saves man from being bashed, then starts on the attackers' https://t.co/gG04fU5bC7 pic.twitter.com/u40AVcIR1S

— Daniel Holland🎗 (@DannyDutch) August 22, 2017
He told News.com.au:
"I said 'dude, don't ever use the word f*ggot and specially not on Oxford Street of all places'"
The advice did not go down well. Mr Flinn alleges one of the man then attacked him, ripped his shirt and punched him, dislocating his jaw.
"He was really abusive, he had intent to assault.
"After the punch I was stunned but the next thing I knew Ivy went in and was scrapping with the guy who punched me. They're in the middle of the road, cars swerving around them, tooting, and I saw the guy rip her wig off.
"They were bashing each other and she's still wearing her high heels."
Ivy Leaguee, who was injured in the brawl said that the attackers "sh*t themselves" because "they weren't ready for some drag queens on top of them".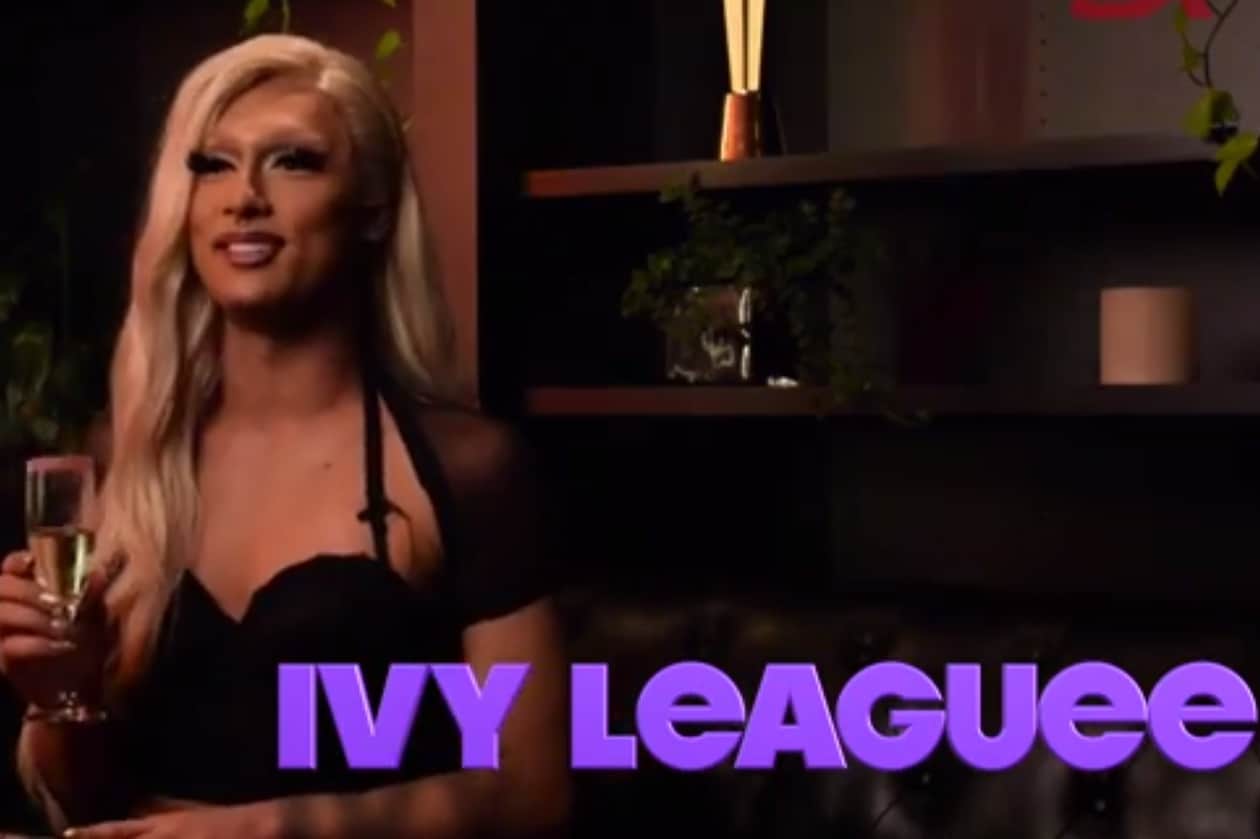 She added that when one of the attackers called her a freak, she said, "I am a freak, I'm one of the freaks of Oxford Street, now get out of this shop. And then little Ivan walked into the middle of it."
Ivy said she saw Mr Flinn get attacked and she wasn't having it. "I said, 'you want to pick on little guys, you'll need to fight the big freak. I'm a man underneath all of this, so let's go."
Luke Waqa, who performs as Coco Jumbo, also piled in.
"A guy pushed Ivy so I picked him up and threw him into the gutter.
"I don't think they knew what they were getting themselves into. I used to play rugby league. Plus I have an older brother," Coco said.
"He tried to run away and I chased him into the oncoming traffic. I'm surprised my wig didn't come off."
Coco had a message for potential attackers: "Don't mess with gay people. Let alone two men dressed as women. Silly boys."
She thanked Flinn for starting a GoFundMe fundraising drive to replace some of Coco, Ivy and Vybe's damaged clothes. However, she added, "It's all just materials at the end of the day, there's no use crying over split lace. We're just glad Ivan's OK".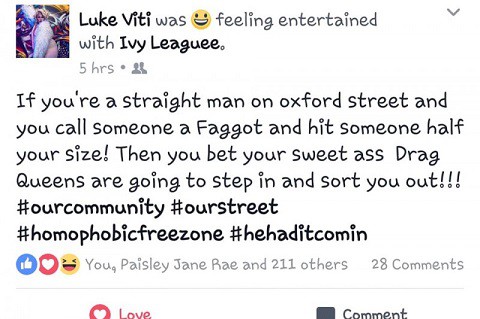 In a statement, police said they are "continuing to investigate the incident, including a possible motivation of homophobic bias.
"NSW Police treats all matters of violence extremely seriously, including bias crimes motivated by sexuality or gender," the statement continued.