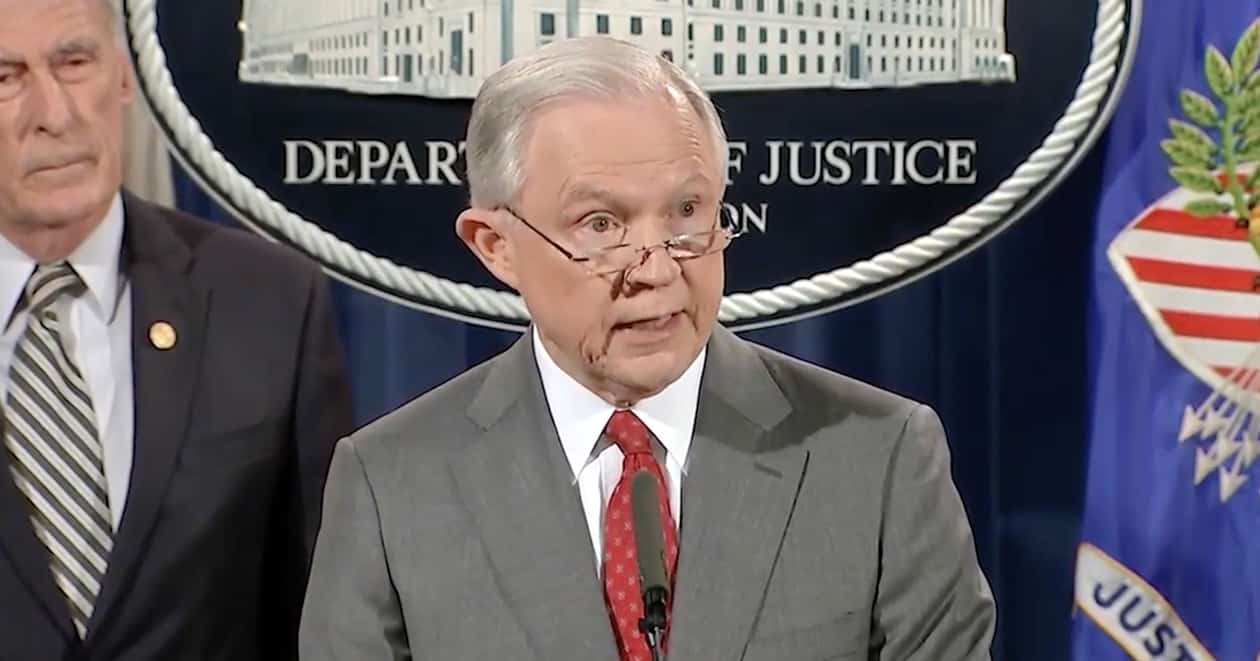 In the wake of a Washington Post exposé which revealed full transcripts of conversations Donald Trump had with the leaders of Mexico and Australia, Attorney General Jeff Sessions said the Justice Department, FBI and government intelligence agencies would prioritize prosecution of those who leak unauthorized government information to the press.
Sessions said his Justice Department has already tripled the number of active leak investigations over the previous administration, and that the FBI would create a new counterintelligence unit to manage the cases.
In addition, Sessions said that after meeting with FBI and intelligence investigators, the Justice Department would review its policies affecting media subpoenas.
"We respect the important role the press plays and we'll give them respect, but it's not unlimited," Sessions said. "They cannot place lives at risk with impunity. We must balance the press' role with protecting our national security and the lives of those who serve in the intelligence community, the Armed Forces and all law-abiding Americans."
President Trump has been pushing Sessions to be more aggressive in prosecuting illegal government leaks, which have bedeviled the administration from the start.