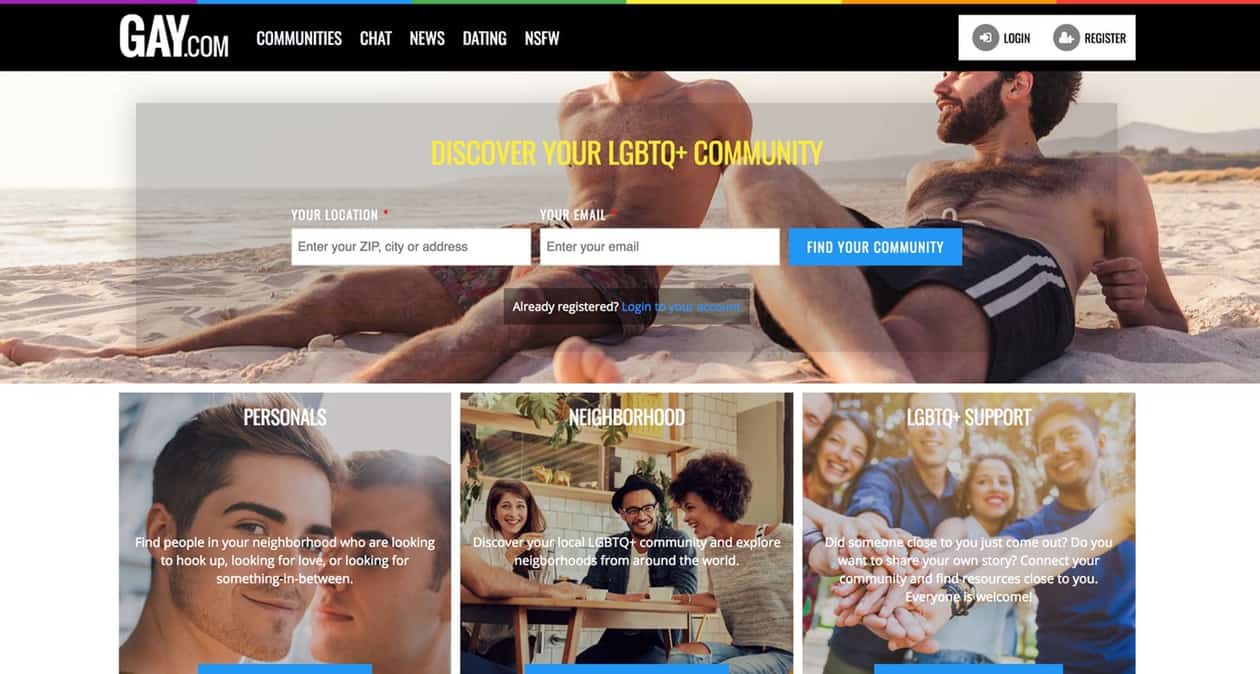 Gay.com, a domain estimated to be worth $7 million, has been donated to the Los Angeles LGBT Center by its owner, VS Media, and will become part of the center's online advocacy presence.
Gay.com is in the process of transferring over to its new owner, and still has a NSFW page with adult content. But it will soon direct people to the Los Angeles LGBT Center's newly launched blog, Vanguard, said Jim Key, chief marketing officer at the Los Angeles LGBT Center…
…Los Angeles-based VS Media, best known for its live-cam site, Flirt4Free, acquired the Gay.com URL last year.
But the company said the domain wasn't being used as well as it could have been, so VS reached out to five top LGBT charities and asked them to come up with a proposal detailing how they would use the site to support the LGBT community.
"The Los Angeles LGBT Center provides services for more LGBT people than any other organization in the world," said Flirt4Free Executive Vice President Brad Estes in a release. "I'm very happy to announce that the future of Gay.com will go on within their extraordinary organization."
Gay.com was previously owned by PlanetOut and Here Media.