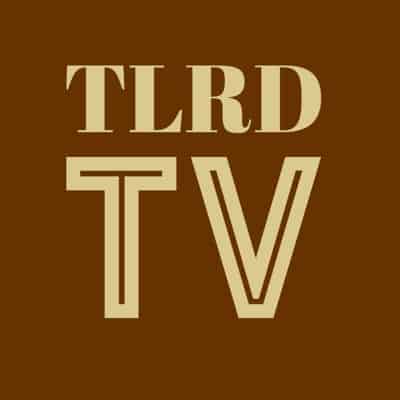 On last night's The President Show, Anthony Atamanuik's Trump declared that there's "no more chaos" (above) at the top of the show, but that was quickly proved wrong, as Mario Cantone made what is likely a final appearance on the show due to the departure of White House Communications Director Anthony Scaramucci.
Cantone's Scaramucci made his entrance directly from within the Oval Office sofa, upon which sat John Gemberling's Steve Bannon.
Shouted Cantone: "I friggin' love you, Mr. President…It's me, the only f**kable guy in the White House."
Gemberling's Bannon confronted Cantone and made a reference to the Ryan Lizza New Yorker report that Scaramucci said Bannon tries to suck his own cock.
"Anthony, I heard what you said about me, and what I like to do to myself. Thanks. It's one of the nicest things anyone's ever said about me."
After a game of charades it was time to say goodbye, and Scaramucci did it in smoochy fashion.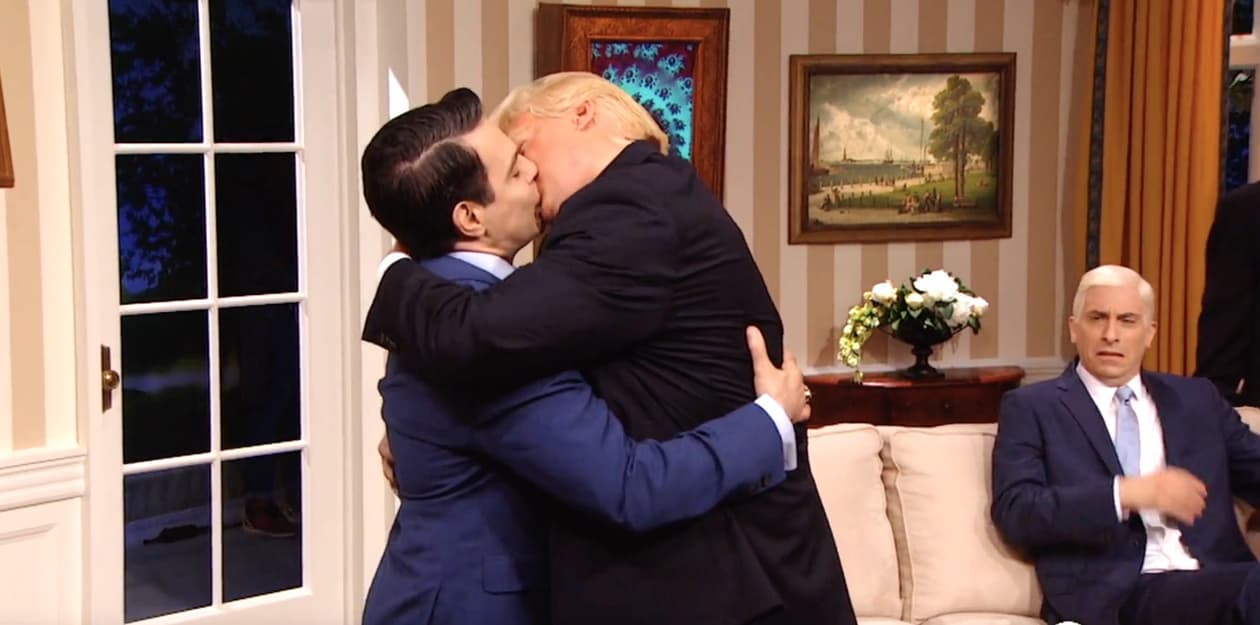 Things got a bit sentimental.
"Do I really have to go?", asked Cantone's Scaramucci. "Now that our love is so new?"
"I'm sorry, but Kelly says you gotta. For real this time," answered Trump.
Then Scaramucci offered "an old Italian expression" in the form of a sloppy kiss before being grabbed by the giant hand of General John F. Kelly, while pointed out that what he said about Steve Bannon was right: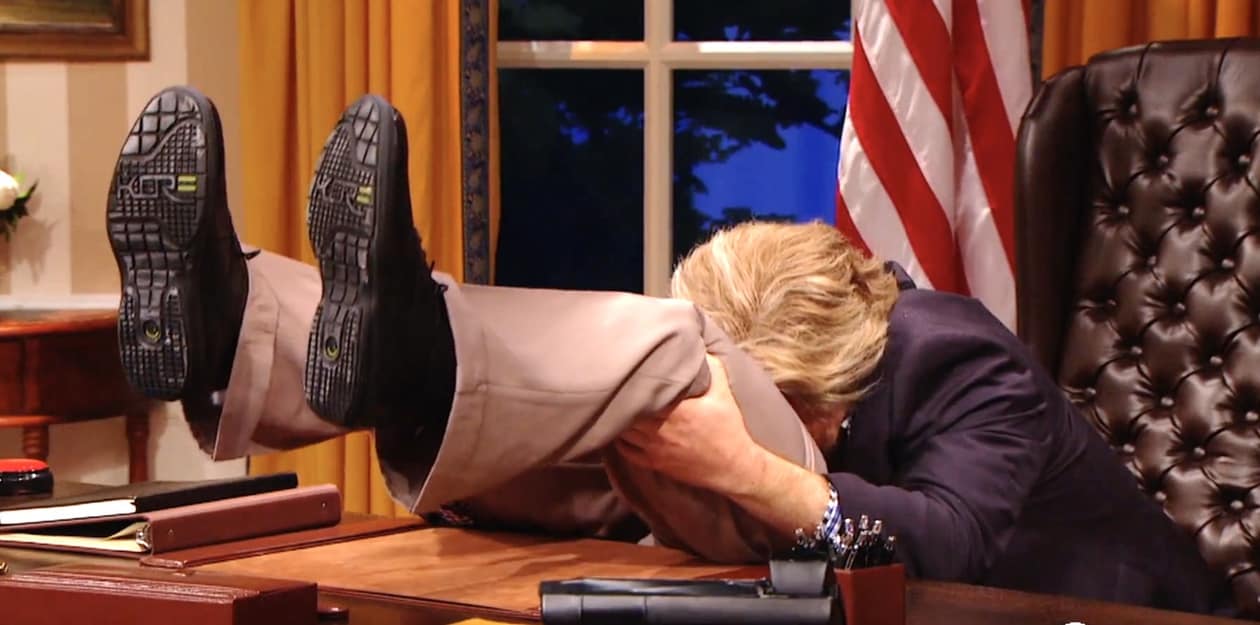 Watch: