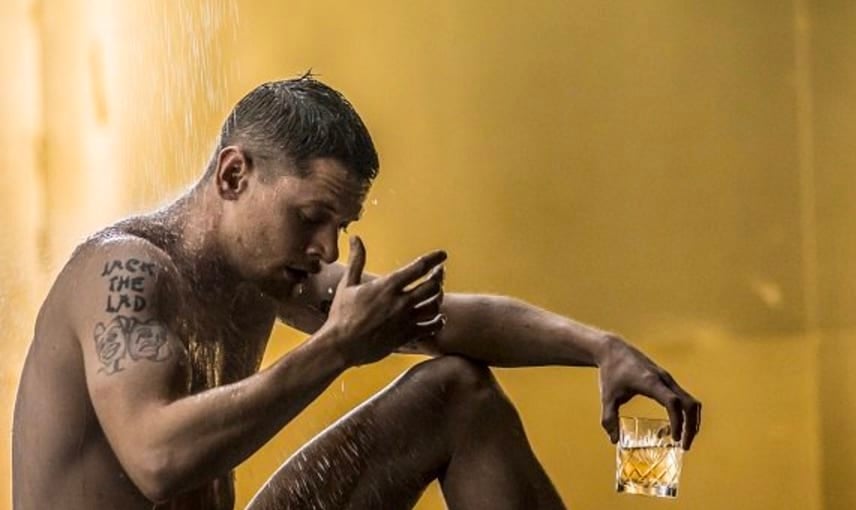 Jack O'Connell, who rose to fame on the British drama Skins and also starred in the 2014 film Unbroken, is hitting London stages in a big, unclothed way, as Brick in an updated production of the classic Tennessee Williams play Cat On a Hot Tin Roof.
The production opens with O'Connell naked in a shower.
Check out the photo HERE.
O'Connell, 26, admitted he had not realised the extent of the nudity in the production when he signed up to play Brick, a tortured alcoholic. The actor, who made his name in This Is England and Skins, said: "It was just turning up to the rehearsal room and there was a pole on the stage representing the shower.
"When you read the script you were led to believe the shower was off-stage, so it was a revelation to realise I would be starkers." O'Connell also said it had been hard to play a character who spends the entire play with a drink in his hand and is "hammered" by the end of it.
Photo: Johan Persson/Young Vic.