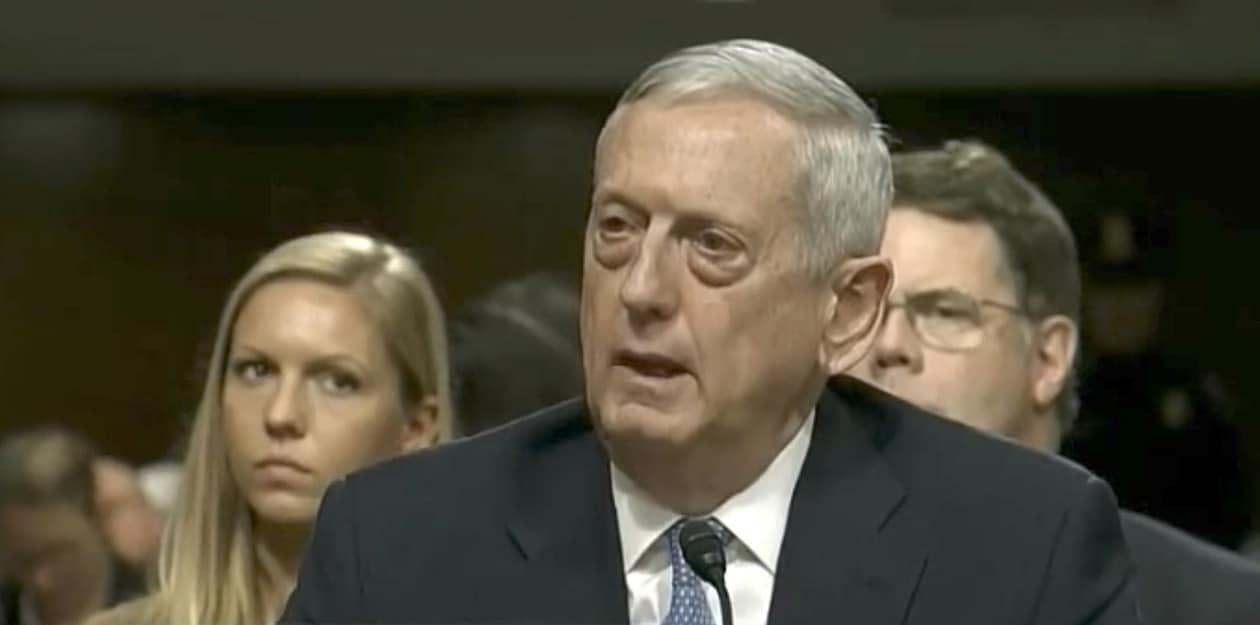 Defense Secretary James Mattis struck a different tone on Monday with regard to transgender service members and the White House directive, which he says he still has not received, CNN reports:
"We are going to study the issue," Mattis told reporters at the Pentagon.
"The policy is going to address whether or not transgenders can serve under what conditions, what medical support they require, how much time would they be perhaps non-deployable leaving others to pick up their share of everything. There's a host of issues and I'm learning more about this than I ever thought I would and it's obviously very complex to include the privacy issues which we respect," Mattis said.
"I am waiting right now to get the President's guidance in and that I expect to be very soon," he added.
Donald Trump said last week that he felt he was doing the military "a great favor" by banning transgender people:
"I have great respect for the community. I think I've had great support, or I've had great support from that community. I got a lot of votes. But the transgender, the military's working on it now. It's been a very difficult situation and I think I'm doing a lot of people a favor by coming out and just saying it. As you know, it's been a very complicated issue for the military, it's been a very confusing issue for the military, and I think I'm doing the military a great favor."