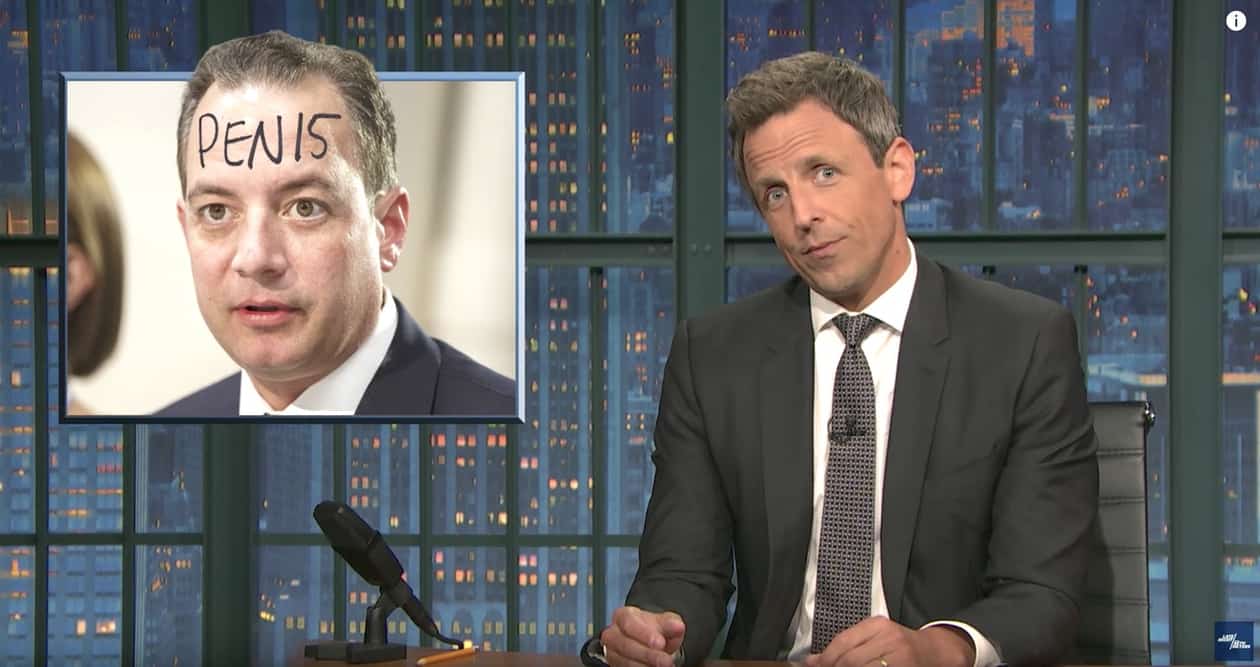 The chaotic White House reshuffle was autopsied by Seth Meyers on his 'A Closer Look' segment on Monday night.
Chief of Staff Reince Priebus had somehow managed to survive for quite some time amid constant rumors that his time was up, until Trump hired "114 pounds of alfredo sauce, hair gel, and rage" named Anthony Scaramucci.
Meyers noted that Scaramucci had nicknames for the Chief of Staff, including "Reince Penis".
"So it's official: the White House is a middle school cafeteria."
But Scaramucci had it coming too and was fired two days later.
"Man, that's a kick in the Reince Penis. Scaramucci's last name is longer than his tenure. Even at his last job, Trump only fired one person a week. At this point getting fired is part of orientation.Just think about that. Scaramucci got Priebus fired and he got fired two days later," the host added. "That's like telling someone, 'See you in hell' and then showing up in hell the next day."
So who will the next communications director be, Meyers wondered: "How do you top Scaramucci? An air horn with chest hair? A lasagna with a switchblade? A Monster energy drink with googly eyes?"
Meyers then moved on to the Trumpcare disaster and Trump's "joke" about police roughing up prisoners.
Watch:
https://www.youtube.com/watch?v=jovN0MbKJUA