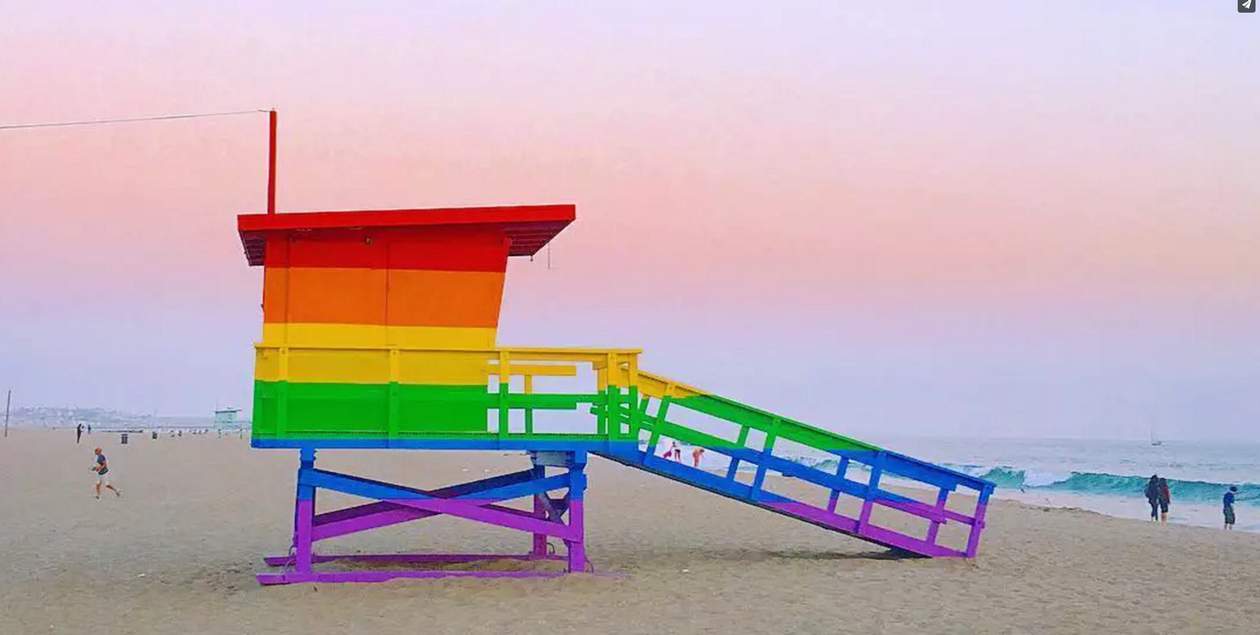 A campaign is underway to save the Venice Pride rainbow lifeguard tower in California, which seems like a great idea.
Writes Colin Campbell at Change.org, where you can sign a petition:
Located at Brooks Ave. on Bill Rosendahl Memorial Beach in Venice, CA the Venice Pride Flag Lifeguard Tower has become a beloved destination for locals and tourists alike. In nine weeks thousands have flocked to photograph the dramatic tower and broadcast its powerful message of equality and inclusion to millions across the globe.
On September 8th the rainbow-colored tower is set to be erased… forever. At a time when so much of what the LGBT community and its allies fought for is under attack, the L.A. County Board of Supervisors should save the Venice Pride Flag Lifeguard Tower by designating it a permanent public art project.
Funded by Venice Pride, a local non-profit dedicated to saving LGBT lives, and Dunn-Edwards Paints, the tower serves as an important visual reminder that Los Angeles will always welcome people no matter whether they are gay, straight, lesbian, bi, transgender, queer or questioning.
Watch the campaign video:
https://vimeo.com/227905654