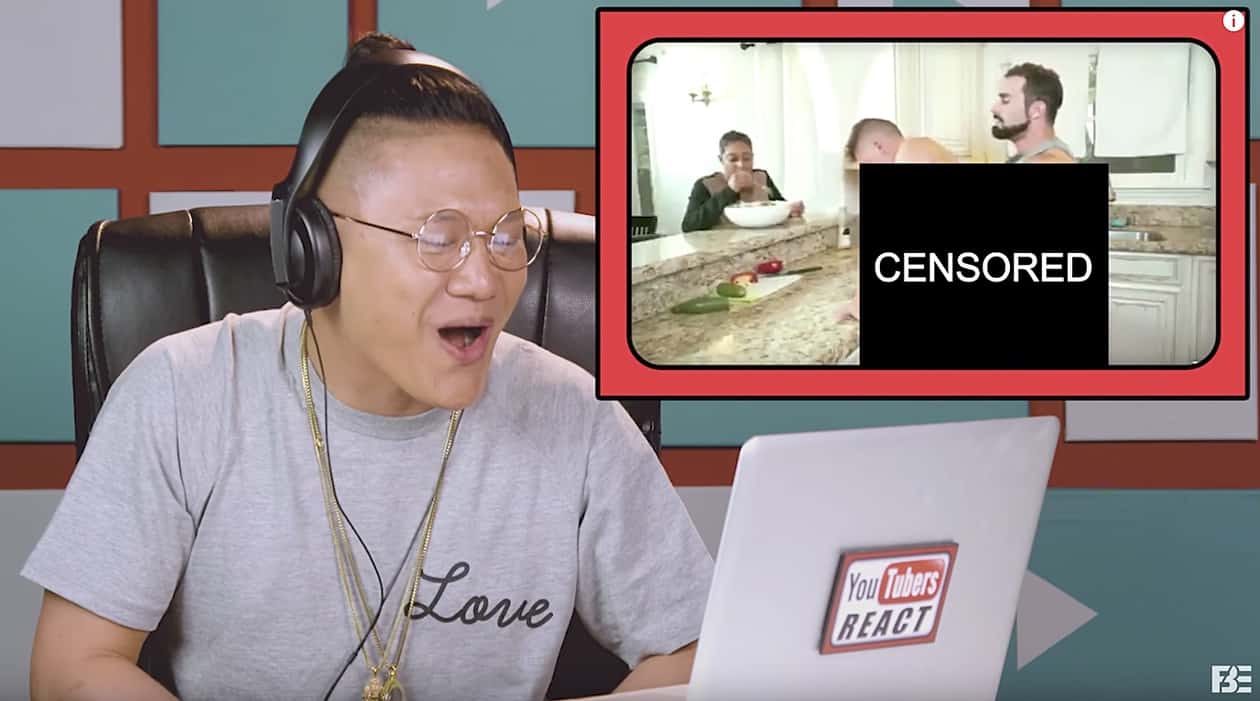 Last week a meme called "right in front of my salad" took the internet by storm and many were surprised when they found out where it came from.
If you're not familiar with it, this YouTubers React video (from the folks behind Elders React to the gay viral short In a Heartbeat) will explain everything, and if you are familiar with it, this video of YouTubers becoming familiar with it may amuse you.
In either case, if you're interested in watching the uncensored work-unfriendly clip you can do so HERE.
Otherwise, watch the reactions below: