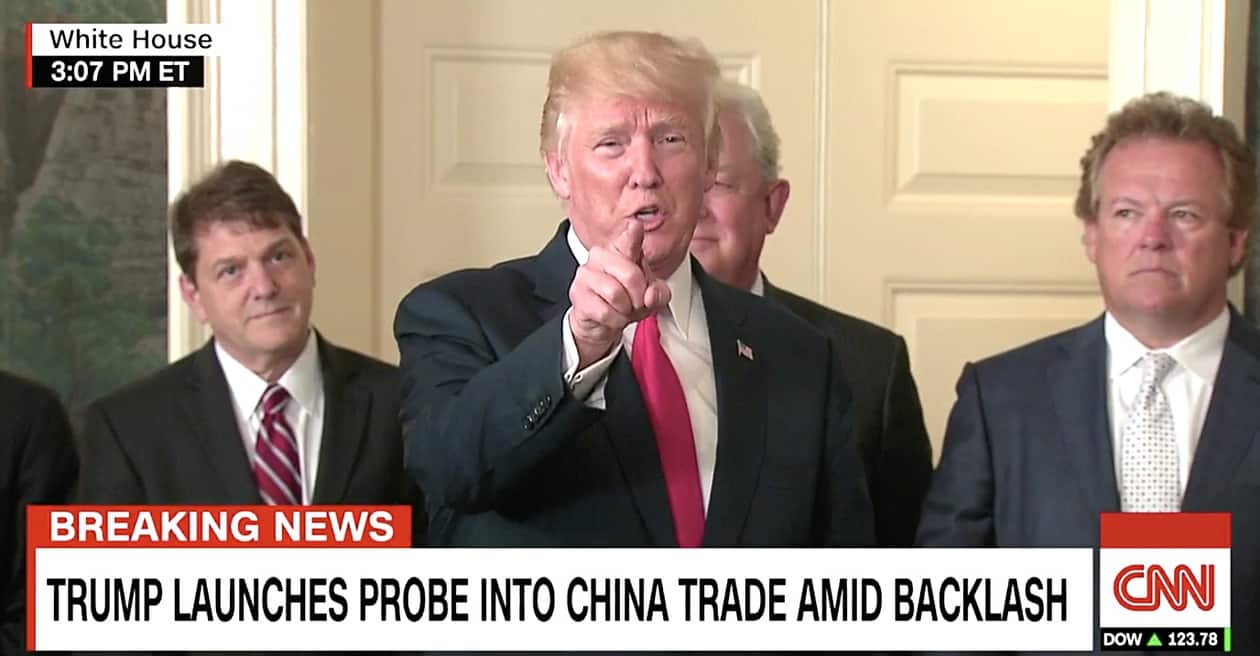 Following a press conference today at which he signed a memorandum launching an investigation into Chinese trade, CNN's Jim Acosta grilled Donald Trump as he left the room, asking why it took him so long to condemn the hate groups behind the violent white supremacist rally in Charlottesville over the weekend.
Trump stopped, glared back at Acosta, and said, "They've been condemned. They have been condemned."
Acosta continued: "And why are we not having a press conference today? You said on Friday you'd have a press conference."
"We've had a press conference," answered Trump. "We just had a press conference."
"Can we ask you some more questions, sir?", asked Acosta.
"It doesn't bother me at all, but you know I like real news, not fake news, " Trump snapped, pointing at Acosta. "You're fake news."
As Trump walked out, Acosta yelled, "Haven't you spread a lot of fake news yourself, sir?"
Watch:
Trump tells CNN reporter: "You're fake news" https://t.co/xq9euE8IJb

— Josiah Daniel Ryan (@JosiahRyan) August 14, 2017
Acosta responded on Twitter:
The president said we just had a press conference. We did not. That's fake news.

— Jim Acosta (@Acosta) August 14, 2017