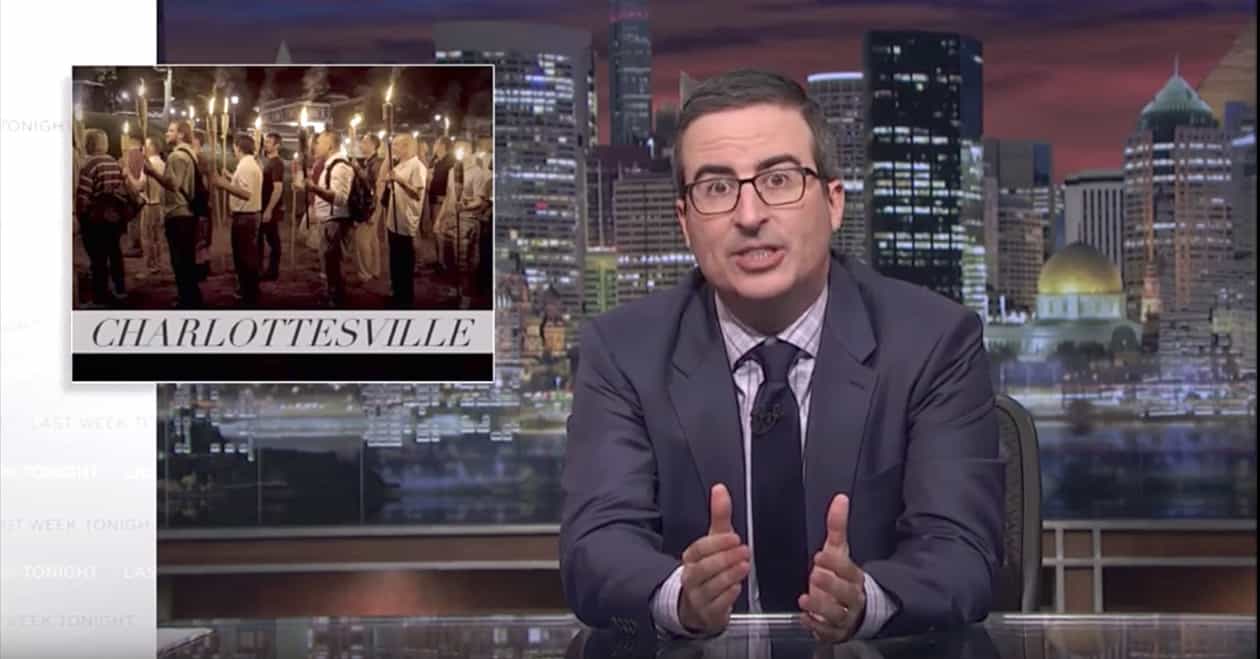 John Oliver led off last night's Last Week Tonight with Donald Trump's jaw-droppingly inadequate response to the violence at the Charlottesville hate rally, which Trump claimed came "from many sides."
Said Oliver:
"On many sides? This was a white nationalist rally, you have to call that out by name. There aren't many instances in modern American politics where you can honestly think, 'That guy really should have mentioned the Nazis, but this is emphatically one of them. It's like a reverse Godwin's Law: if you fail to mention Nazism, you lose the argument."
Oliver also points out David Duke's affinity for Trump. Duke was interviewed saying that the rally "fulfills Trump's promise."
Quipped Oliver:
"I've gotta say, David Duke and the Nazis really seem to like Donald Trump. Which is weird because Nazis are a lot like cats: If they like you, it's probably because you're feeding them."
Still, given many chances, Trump refused to denounce the Nazis.
"A non-answer in a moment like this is an answer," Oliver pointed out.
"It simply doesn't get easier than disavowing Nazis. It's as much of a presidential gimme as pardoning a f—ing turkey. It is almost impossible to screw it up.
https://www.youtube.com/watch?v=07tMQs-5SD8