Last night, ensconced in Trump Tower in NYC, Donald Trump retweeted a tweet from Jack Posobiec, the conspiracy theorist behind the pizzagate falsehood (that Hillary Clinton supporters ran a child sex ring out of a DC pizza shop) decrying the lack of outrage over violence in Chicago.
Trump's retweet was obviously intended to give himself cover for his shameful, inadequate response to the white supremacist violence in Charlottesville.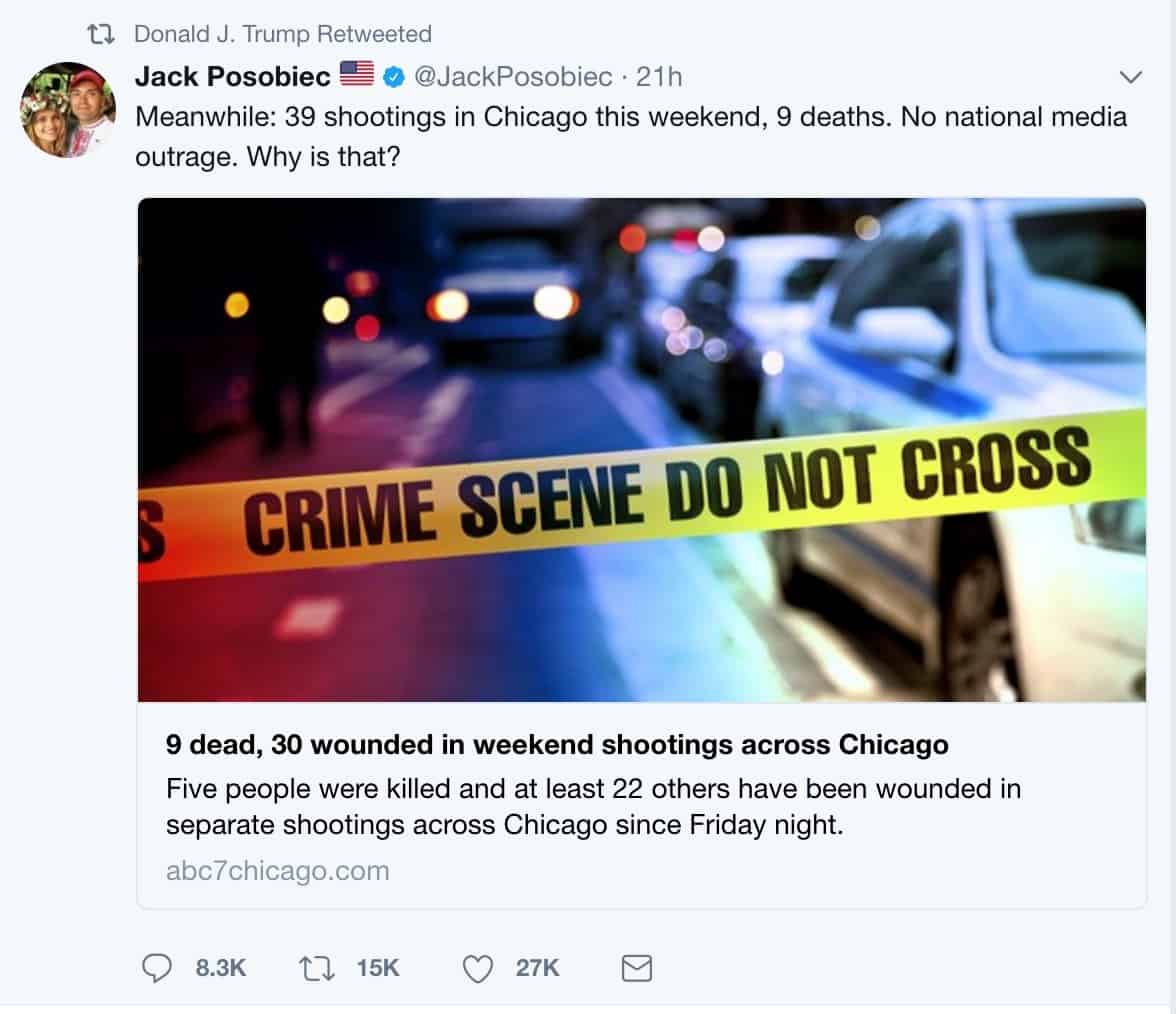 Besides peddling crazed pedophile conspiracies, Posobiec has made a name for himself in recent months by protesting a controversial production of Julius Caesar in New York, helping to organize the alt-right's Deploraball inauguration party, and being uncovered as the one who brought a "Rape Melania" sign to a Trump protest.
Politics is a tiny world. pic.twitter.com/27jD0d5ufW

— Matt Pearce 🦅 (@mattdpearce) August 15, 2017
The president is sitting up at home after 11, retweeting an alt-right conspiracy theorist defending his grudging condemnation of Nazis.

— Edward-Isaac Dovere (@IsaacDovere) August 15, 2017