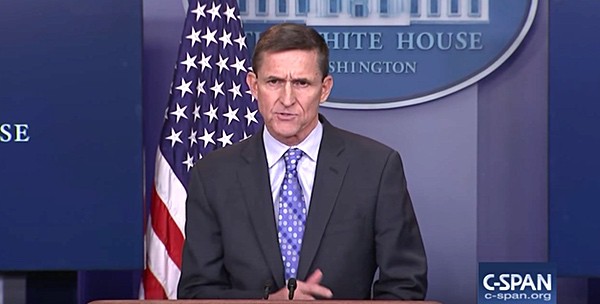 Former National Security Advisor Michael Flynn broke the law when he omitted a trip to broker a Saudi-Russia business deal from his security clearance application, House Democrats told special counsel Robert Mueller in a letter this week.
Democrats sought information from three American companies in June after Newsweek reported that Flynn traveled to the Middle East in the summer of 2015 to broker a $100 billion deal between the companies, Saudi Arabia and Russia's nuclear power agency. In response, officials from the US companies provided statements to the Democrats, confirming Flynn's trip in 2015.
When Flynn returned to the US several months later and reapplied for his security clearance, he never disclosed the trip or the contacts he had with foreign nationals as part of the trip, the Democrats say.
It is illegal under federal law to knowingly falsify or conceal relevant information from a security clearance form. The Democrats reviewed Flynn's paperwork and subsequent interview with the FBI — routine practice to get a security clearance — and said that Flynn never disclosed the summer 2015 trip.
Flynn's infraction was first unearthed in June and pointed out in an earlier letter requesting documents related to the trip.
CNN adds:
Flynn is under scrutiny by Mueller on several fronts, including his links to Russia, his calls to the Russian ambassador during the transition period, and the undisclosed lobbying he did for Turkey last year. Mueller issued grand jury subpoenas in the spring as part of his investigation into Flynn's dealings.