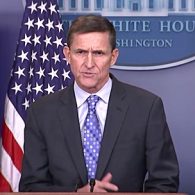 MICHAEL FLYNN. Former national security adviser "does not appear" to have disclosed trip to Middle East during renewal of security clearance: "In a Monday letter addressed to multiple parties, including the Flynn Intel Group, Democratic Reps. Eliot Engel (N.Y.) and Elijah Cummings (Md.) ask for documents related to Flynn's work with Russia and Saudi Arabia. Engel and Cummings in the letter say that Flynn, who was fired after he misled Vice President Pence about his conversations with Russian officials, failed to report one trip to the Middle East and "omitted significant details" about a second trip."
BIJAN KIAN. Flynn business partner now under investigation: "Investigators are also looking at whether payments from foreign clients to Flynn and his company, the now-inactive Flynn Intel Group, were lawful, according to two separate sources with knowledge of the broad inquiry into Flynn's business activities. That includes payments by three Russian companies and a Netherlands-based company, Inovo, controlled by Turkish businessman Ekim Alptekin, they said."
CHLAMYDIA OF THE EAR. Hanson comes for Justin Bieber.
LOVE IS MAGIC. Neil Patrick Harris's t-shirt supports the Elton John AIDS Foundation for Pride month!
TIM COOK. Apple CEO urged Trump to show compassion on immigration at White House meeting.
ISTANBUL. Ultranationalist group threatens to block LGBT March.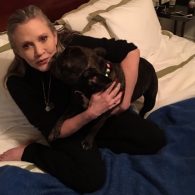 BILLIE LOURD. How my mom, Carrie Fisher, died of drug addiction: "My mom battled drug addiction and mental illness her entire life. She ultimately died of it.  She was purposefully open in all of her work about the social stigmas surrounding these diseases. She talked about the shame that torments people and their families confronted by these diseases. I know my Mom, she'd want her death to encourage people to be open about their struggles. Seek help, fight for government funding for mental health programs. Shame and those social stigmas are the enemies of progress to solutions and ultimately a cure. Love you Momby."
RECORDING AGAIN. Sam Smith is in the studio in London.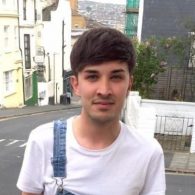 MARTYN HETT. The public is invited to the Manchester bombing victim's funeral: "The funeral of Martyn Hett will take place at the end of this month and his family have invited 'anyone who would like to celebrate his life'."
BLADE RUNNER 2049. The promotion has begun for Ryan Gosling.
WHEEL OF FORTUNE. Game show under fire for featuring background photo with "slaves". "A person with knowledge of the situation told EW the image was taken from footage shot on location in 2005 for a New Orleans episode of Wheel. It was filmed at the Oak Alley Plantation in Vacherie, Louisiana, and the women in the image were working as tour guides."
Someone please tell me why @WheelofFortune has slaves in their "Southern Charm Week" images? pic.twitter.com/IPCFo9wh1b

— Josh Itiola (@joshitiola) June 16, 2017
TOO HOT TUESDAY. Sachin Bhatt.
https://www.instagram.com/p/BTrxDtYBaDb/?taken-by=sachinbhatt&hl=en