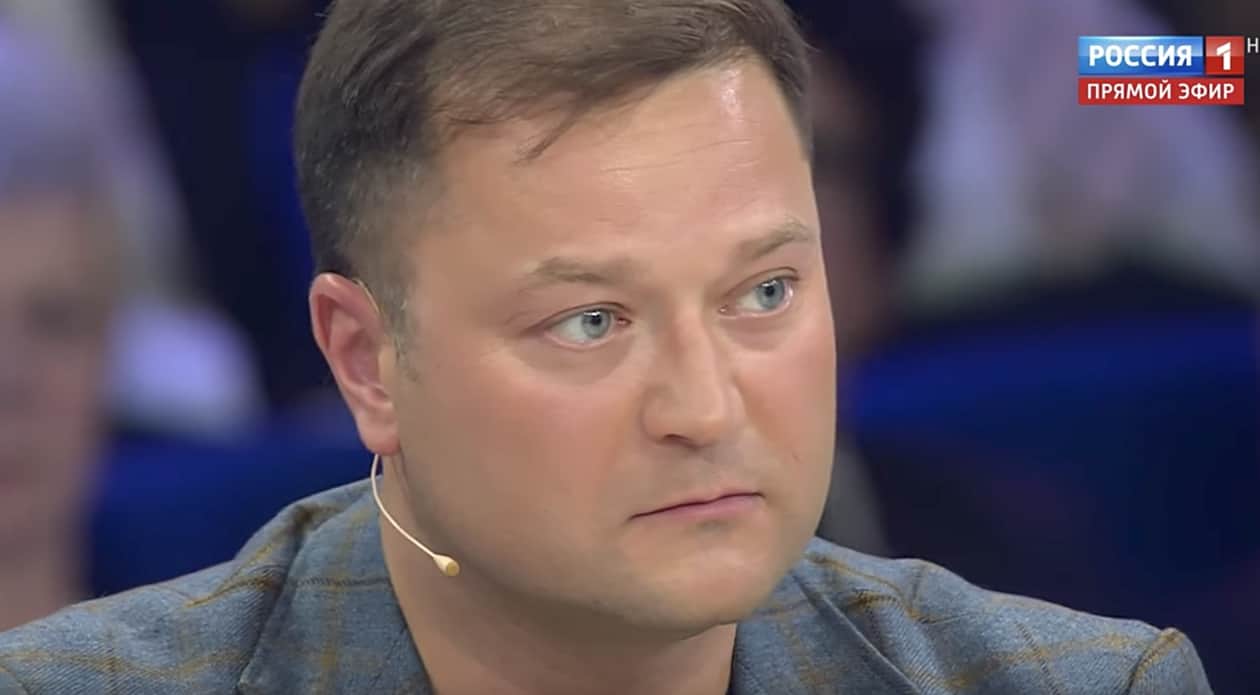 During a debate on Russian state TV, Nikita Isaev, leader of the far-right New Russia Movement, called on the Kremlin to release compromising material (Kompromat) on Donald Trump.
When asked whether Russia has such material, Mr Isaev, who is also director of the Russian Institute of Contemporary Economics, replied: "Of course we have it!"
The exchanges were first translated and reported by Russian media analyst Julia Davis.
Tensions between Russia and the US have been mounting in recent weeks following an order by the state department for the Russian government to vacate three diplomatic compounds.
The measure came after the Kremlin forced the US to reduce its staff in Russia by more than 750 people.
You can watch the exchange (in Russian) here (at around 56:00).
Back in January, news broke that a dossier containing unverified but explosive personal and financial allegations about Trump including claims that he hired prostitutes to pee on each other in front of him at the Ritz Carlton and that he was fed information about Hillary Clinton by Russian operatives has been circulating among "high ranking intelligence, administration, congressional and law enforcement officials" for months.
Much of the information contained in the dossier has since been independently verified.