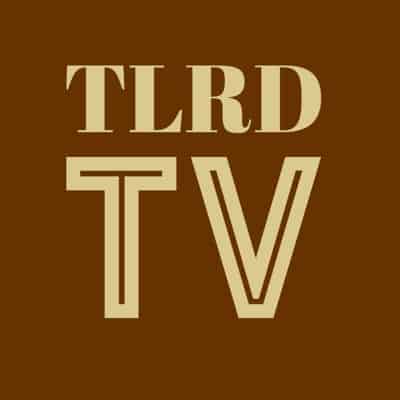 Accompanied by 185 mph winds, Category 5 Hurricane Irma is  the strongest Atlantic storm in a decade and is tied for the second strongest on record (the highest on record is 1980's Hurricane Alan at 190 mph.). Irma is headed for the U.S. East Coast but there are still a variety of paths it could take with the most likely being the east or west coast of Florida.
Preparations are underway in Florida:
Local officials have begun urging people in Florida to leave areas that could take a direct hit from Irma. Miami Dade County Mayor Carlos A. Gimenez said Tuesday that officials could ask some of the county's 2.7 million residents to begin evacuating as early as Wednesday, calling Irma's potential impact an "all hands on deck" situation for local officials…
…Officials in Monroe County — home of the Florida Keys, a popular tourist destination — said Tuesday they had issued a mandatory evacuation for tourists beginning on Wednesday morning at 7 a.m. A mandatory evacuation for residents was also issued for Wednesday evening at 7 p.m.
The county has about 80,000 residents and regularly draws throngs of visitors who travel to the Keys, a series of islands off of South Florida and connected to the rest of the state by U.S. 1.
Some maps and images: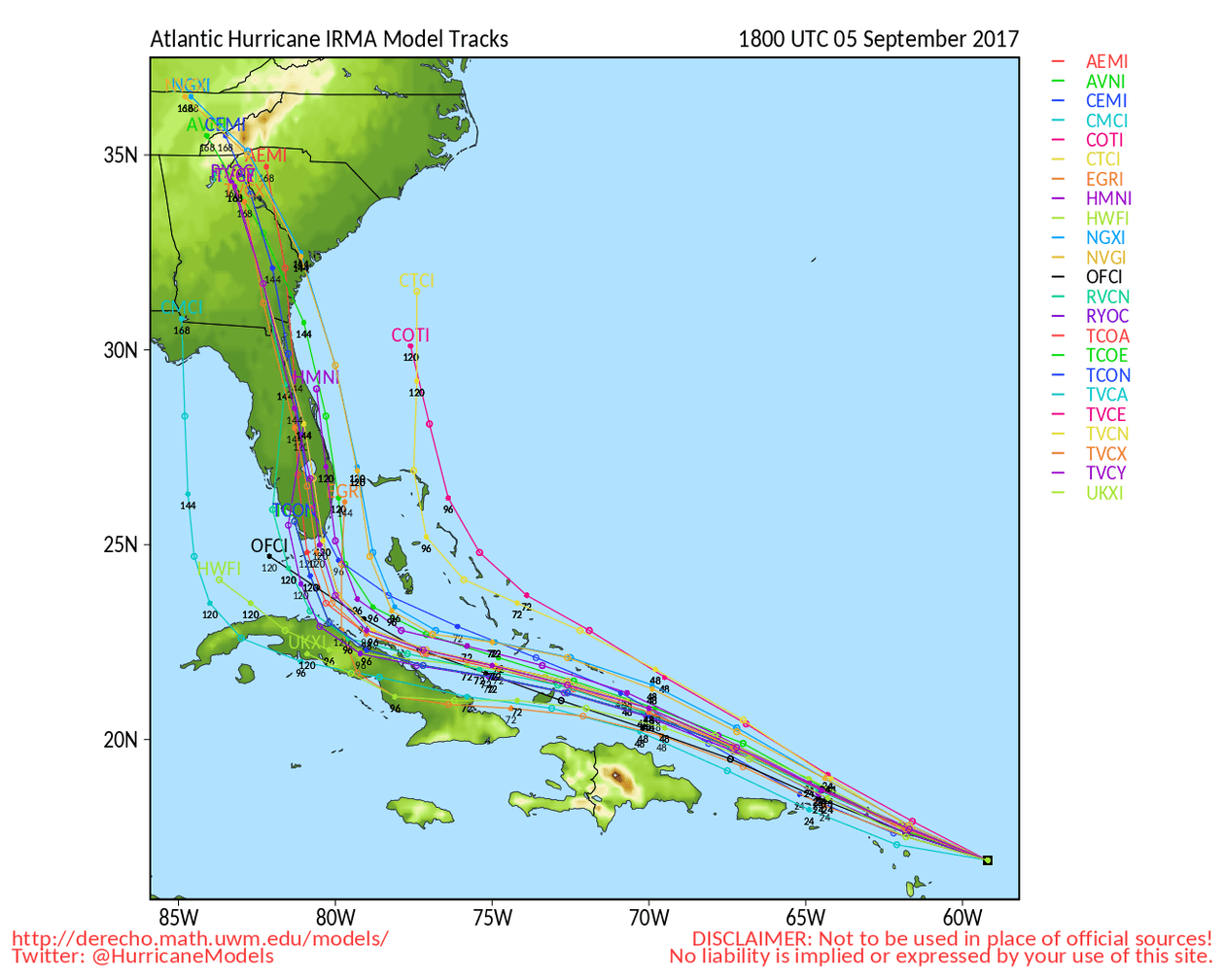 Watch as Hurricane #Irma moves toward the Leeward Islands in this #GOES16 geocolor loop. Get the latest on Irma @ https://t.co/cSGOfrM0lG pic.twitter.com/ixIhkXqVNa

— NOAA Satellites (@NOAASatellites) September 5, 2017
The eye of a category 5 hurricane. #Irma #GOES16 pic.twitter.com/eATVZspJZx

— NASA SPoRT (@NASA_SPoRT) September 5, 2017