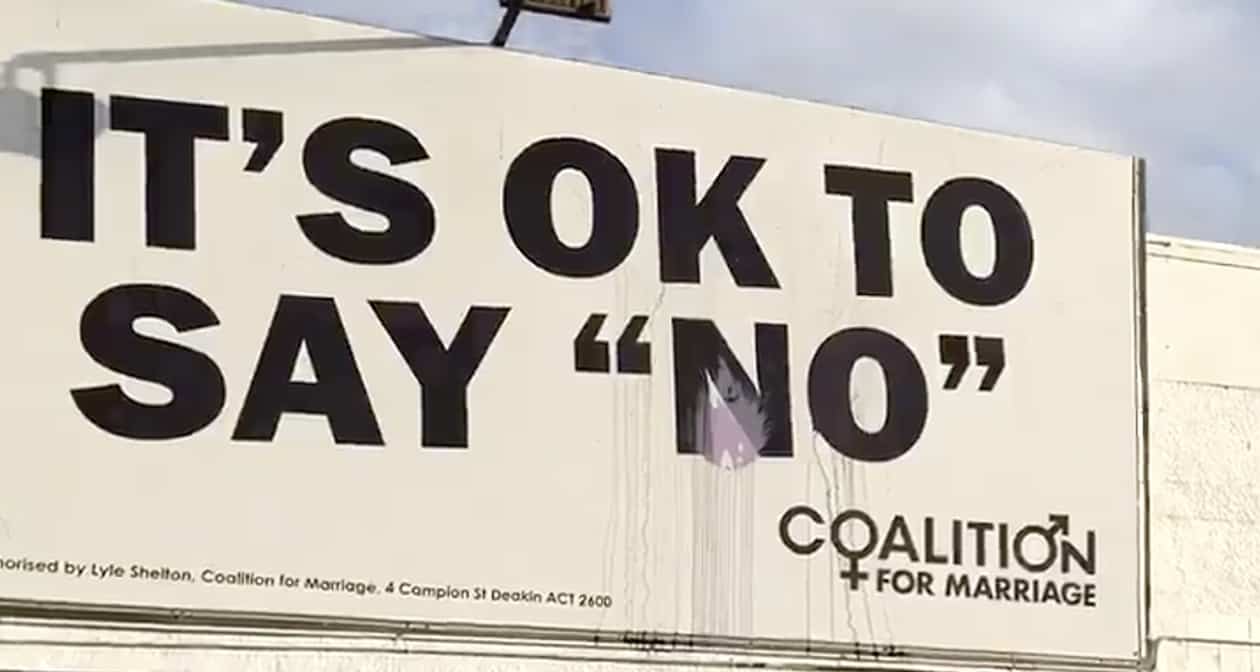 Disgusted by the anti-equality message posted on a billboard adjacent to its business, a pizza parlor in Launceston, Tasmania, decided to do something about it.
The Coalition for Marriage had posted the message "It's OK to Say 'No'", referring to the nationwide postal vote on gay marriage currently underway in Australia.
The pizza parlor altered the message to make it something more humorous and agreeable, adding "to Pineapple on Pizza."
Watch:
This happened in #Launceston yesterday – #pizza shop paints their wall, adding a message for customers #SSM2017 @abcnews 🍕🍕🍕 pic.twitter.com/Fyn0wkVLXy

— Fred Hooper (@freddyhoop) September 21, 2017
Worker Ben Barwick said the shop did not want to take a political stance.
"We are painting the side of our building, not on the sign, and basically turning that into a bit of humour," he said.
Mr Barwick said Wiseguise staff were "respectful of everyone's opinions" and "we're just here to make pizza".
Wiseguise managing director Alex Jones said he believed the billboard would have had a negative impact on business.
"We try not to have a political point of view as a business, so I think we've taken the stance away from it," he said.
"I think this is a better solution to just the sign on its own."