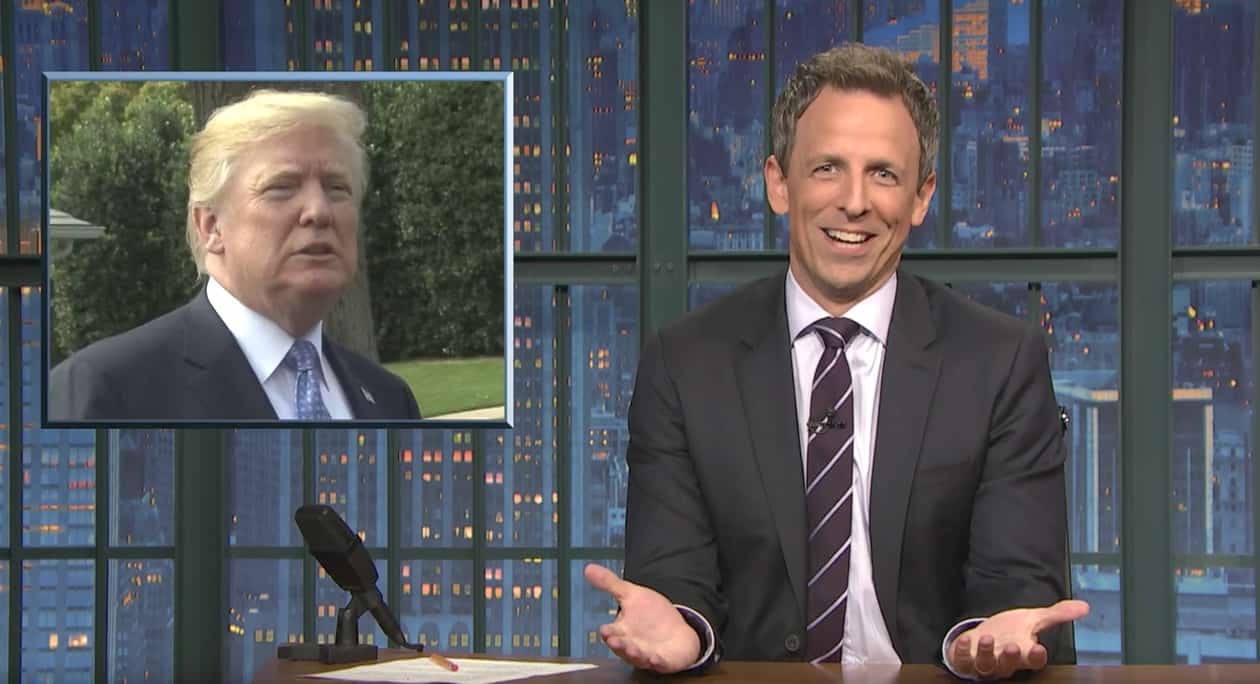 "President Trump is so desperate for any kind of positive achievement that he is now outright lying about the fate of his health care bill and his new tax plan," said Seth Meyers on last night's Late Night. "But there is one major obstacle standing in the way of Trump's domestic agenda. He has no idea what he's talking about."
Perhaps the most astonishing thing about Trump's recent completely wrong statements about the health care was his repeated insistence to reporters that the bill couldn't pass because a senator is in the hospital.
Said Meyers: "What are you talking about? I'm starting to think, the next time you have a chance, you might consider dropping by a hospital, for just some of the basic tests, you know?"
Meyers noted that Trump might be talking about Senator Thad Cochran, who was recovering at home from a urological issue, and had to tweet to let everyone know he is ok.
Thanks for the well-wishes. I'm not hospitalized, but am recuperating at home in Mississippi and look forward to returning to work soon.

— Senator Thad Cochran (@SenThadCochran) September 27, 2017
Added Meyers: "This is how bad things are now. The president spreads so many insane rumors, senators have to issue statements letting everyone know they're OK. This is the first presidency where you have to check in safe on Facebook."
Meyers also noted that Trump doesn't know anything about the actual bill: "You get more specifics from the palm reader a the county fair."
Watch:
https://www.youtube.com/watch?v=htpR770aP2k