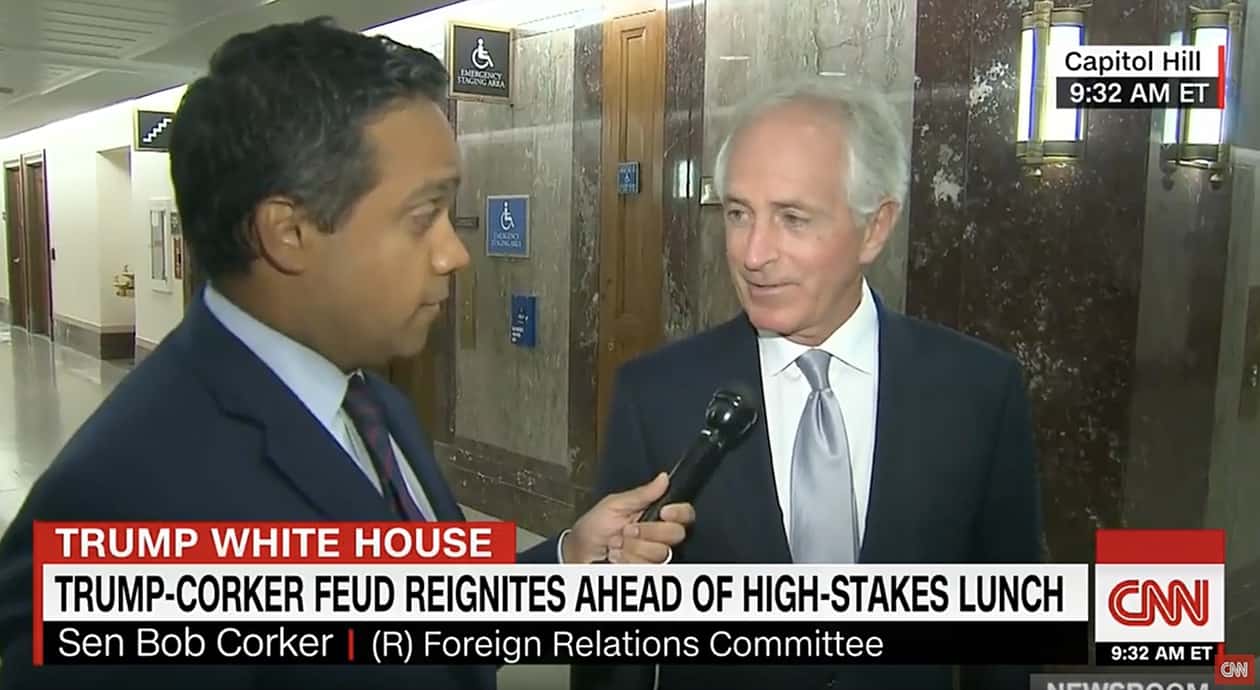 Following a bitter early morning exchange with the president on Twitter, GOP Senator Bob Corker was cornered in the halls of the Capitol where he unleashed on Donald Trump.
Corker's remarks comes ahead of a visit from Trump to Capitol Hill to push his tax plan.
Said Corker:
"I think the things that are happening right now that are harmful to our nation, whether it's the breaking down of — we are going to be doing hearings on some of the things that he purposely is breaking down — relationships we have around the world that have been useful to our nation. But I think at the end of the day, when his term is over, I think the debasing of our nation, the constant non-truth telling, just the name-calling … I think the debasement of our nation will be what he'll be remembered most for, and that's regretful."
And there's much more.
Watch:
Trump couldn't help but fire back again, following the interview, tweeting: "Sen. Corker is the incompetent head of the Foreign Relations Committee, & look how poorly the U.S. has done. He doesn't have a clue as……..the entire World WAS laughing and taking advantage of us. People like liddle' Bob Corker have set the U.S. way back. Now we move forward!
https://twitter.com/realDonaldTrump/status/922828476872318976
https://twitter.com/realDonaldTrump/status/922830229525225477