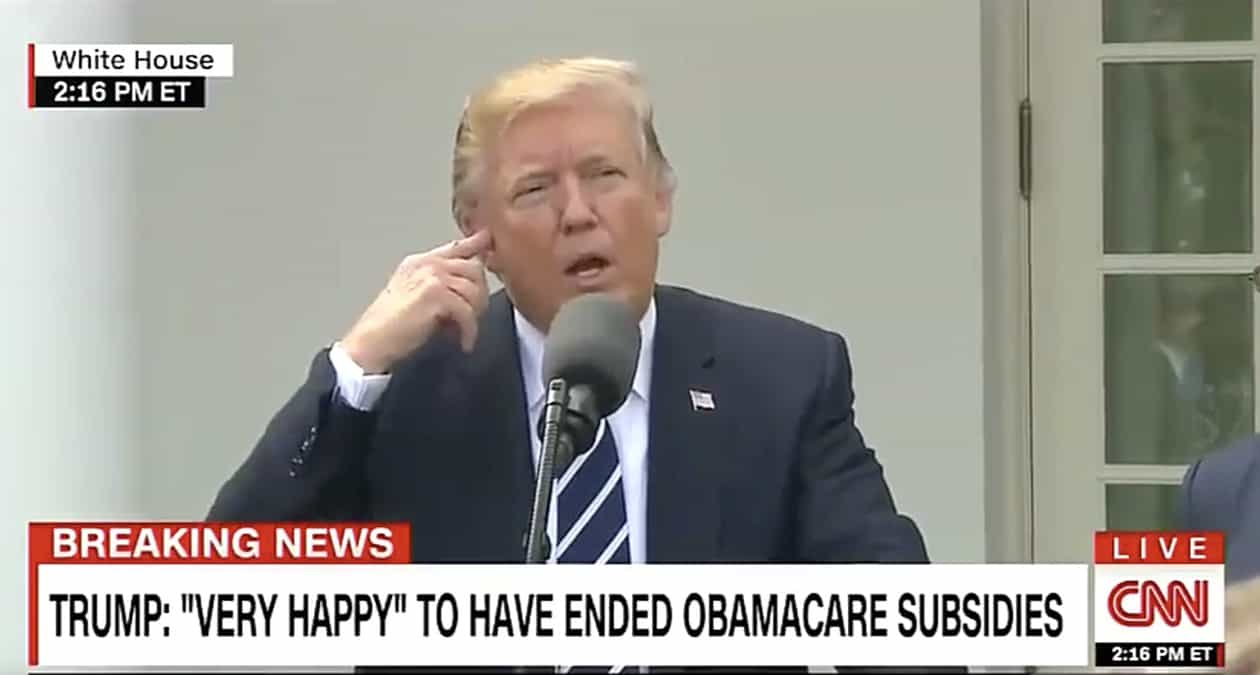 Donald Trump falsely claimed that President Obama did not call the families of fallen soldiers after being pressed on his inadequate reaction to the recent deaths of U.S. soldiers in Niger. Obama aides were quick to respond, angrily.
"If you look at President Obama and other presidents, most of them didn't make calls — a lot of them didn't make calls — I like to make calls when it's appropriate," Trump said at a press conference in the Rose Garden…
…Pressed by reporters later in the press conference, Trump then admitted he didn't know what Obama's practice was in regard to the families of fallen soldiers.
"Sometimes it's a very difficult thing to do, but I do a combination of both," Trump said, referring to calling and sending letters to the families. "President Obama, I think probably did sometimes, and maybe sometimes he didn't. I don't know. That's what I was told."
Ben Rhodes, Obama's deputy national security adviser, called the president's claim "an outrageous and disrespectful lie even by Trump standards" and noted on Twitter that it was Trump, not Obama, who attacked a Gold Star family that had been critical of him.
Alyssa Mastromonaco, Obama's former deputy chief of staff of operations, was even more forceful with her tweet, writing, "that's a f—— lie. to say president obama (or past presidents) didn't call the family members of soldiers KIA – he's a deranged animal."
that's a fucking lie. to say president obama (or past presidents) didn't call the family members of soldiers KIA – he's a deranged animal.

— alyssa mastromonaco (@AlyssaMastro44) October 16, 2017
Watch:
https://www.youtube.com/watch?v=sltu1yNdt3A