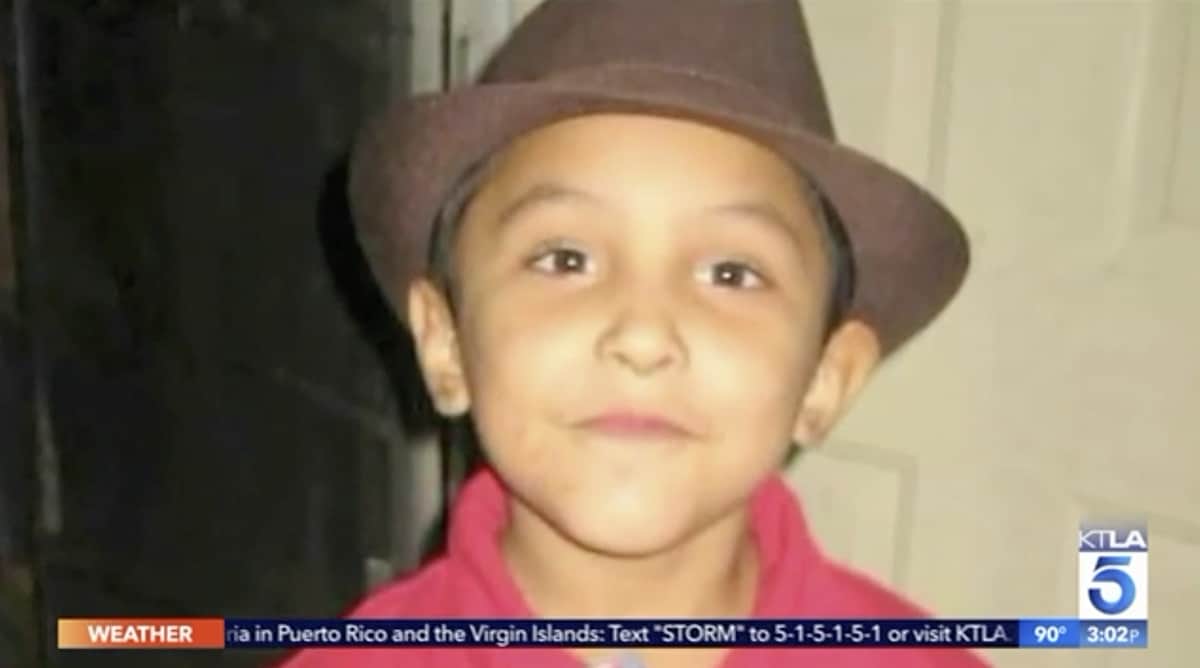 An L.A. County District Attorney says 32-year-old Isauro Aguirre fatally tortured his girlfriend's 8-year-old son because he thought the kid was gay. The boy's mother, Pearl Fernandez, was an accomplice and also faces trial.
Prosecutor Jon Hatami detailed the acts allegedly committed by Aguirre and the boy's mother, Pearl Fernandez, who also faces trial.
Hatami explained that the Palmdale couple beat Gabriel, bit him, burned him with cigarettes, whipped him, shot him with a B.B. gun, starved him, fed him cat litter, and kept him gagged and bound in a small cubby until he was found on May 22, 2013. The couple called first responders to treat Gabriel, but that was only in an attempt to mislead, the prosecutor said.
"They didn't call 911 to help Gabriel. They called 911 to cover up what they did," Hatami said. "The defendant lied on the 911 call."
The boy was hospitalized and died two days later…
…The prosecutor said that Aguirre made Gabriel dress up in girls' clothes and go to school. He added that Aguirre just didn't like Gabriel and thought the boy was gay, and that was his motivation for his treatment of the child.
Aguirre's attorney John Allan said that his client never intended the boy to die, a claim the prosecutor disputes:
"He is guilty of murder, but the special circumstance alleged, that he intended kill Gabriel with the infliction of torture, is not true," Allan said.
"Despite the horrific abuse, Isauro never intended for Gabriel to die," he said.
Hatami showed the jury text messages between Aguirre and the boy's mother and said they prove the couple conspired together to torture and kill Gabriel. The texts also show that the couple tried to conceal their actions against the boy in order to prevent anyone knowing that they were harming him, according to Hatami.
Watch: