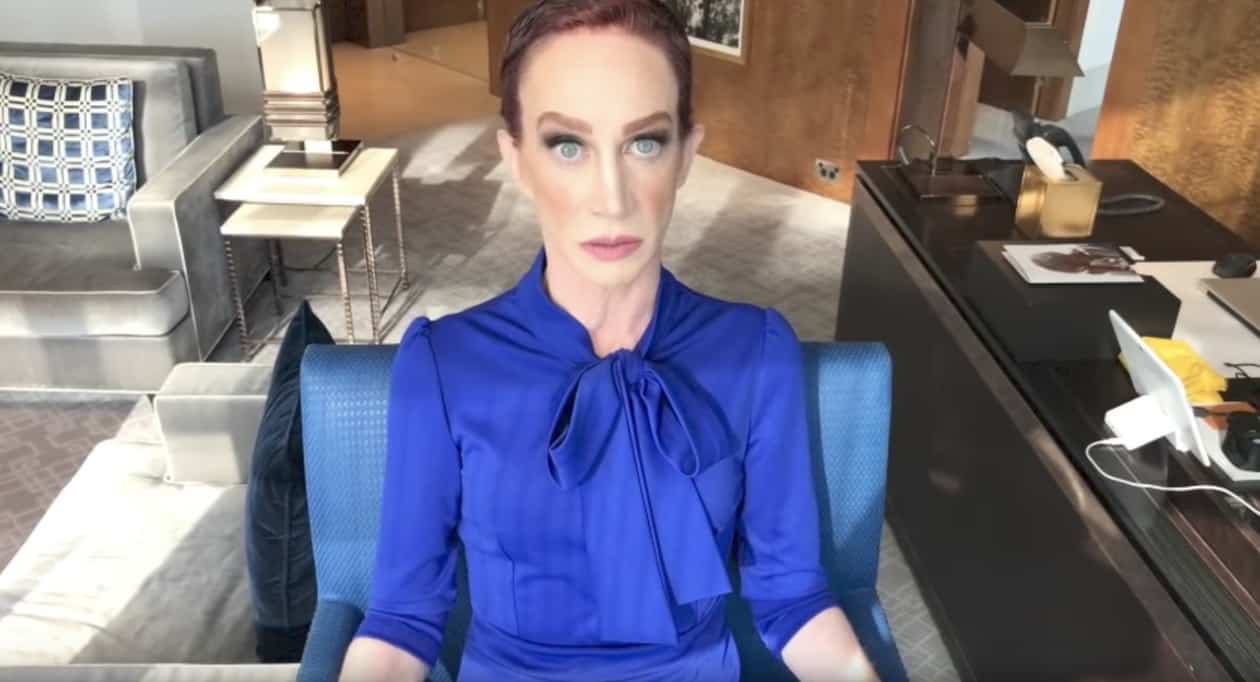 On Friday, Bravo exec and host Andy Cohen made some remarks to a TMZ photographer about Kathy Griffin which prompted a quick Twitter retort from the My Life on the D List comic, accusing Cohen of being a misogynist.
Griffin had a lot more to say, however, and let it rip in a 17-minute video in which she accused Cohen of offering her cocaine before two tapings of Watch What Happens Live. She also tore into TMZ's Harvey Levin and released his personal phone number.
Said Griffin:  "I was hoping he was kidding, the second time I do the show, same thing. So once again we're alone in an office and he's like, 'Wanna do some coke?' And I'm thinking, 'He's serious!' Trust me, he's going to say he's kidding and everything, no. He was asking me to do cocaine with him, that made me very uncomfortable."
She also made some vivid allegations about how Cohen has treated her over the years and their professional relationship.
"The whole time I was working there, I didn't know how Andy Cohen wanted to be me," she added.  "I didn't know Andy Cohen was on the red carpet, trying to be funny and asking questions on BravoTV.com. I didn't know when they ended The D List and I desperately wanted to do a talk show, Andy Cohen would be the first television executive in the history of television to give himself a talk show. Which seems to get picked up every season."
Cohen responded to the allegations, tweeting: "I am completely stunned by this story. It is 100% false and totally made up."
I am completely stunned by this story. It is 100% false and totally made up.

— Andy Cohen (@Andy) October 28, 2017
Bravo released a statement to the NY Daily News that said, "This is completely false and we are not going to credit it with any more attention."
Griffin also launched into TMZ's Harvey Levin.
Said Griffin: "People like Harvey Levin and Andy Cohen honestly just live to take women down."
Griffin said Levin left her a message recently following the exchange with Cohen on Friday, and revealed his personal phone number.
Said Griffin: "That's his number. And I don't have a minute to call him. Maybe you do. The reason I did that is that during the entire Trump scandal, I was doxxed so much that people obviously got my phone number, my address. The Trumpers came after me, and I just want you guys to know, Harvey Levin, a blogger, is very much in bed with everybody from Hollywood to Donald Trump."
The jam-packed video also drags Bravo, and in essence, NBCUniversal — and Griffin is fully aware of it. "I really feel that it is important that I am honest about this stuff," she said about the alleged harassment she has faced while there. "So, I'm sorry I have to get into the women who are complicit." She goes on to call out people by name Bonnie Hammer, Lauren Zalaznick, Frances Berwick and others.
Griffin's targets also included her former agents at WME and her publicists as well as Jeff Zucker, head of CNN where she co-hosted the New Year's Eve special for years until getting fired following the Trump severed head incident.
Watch: