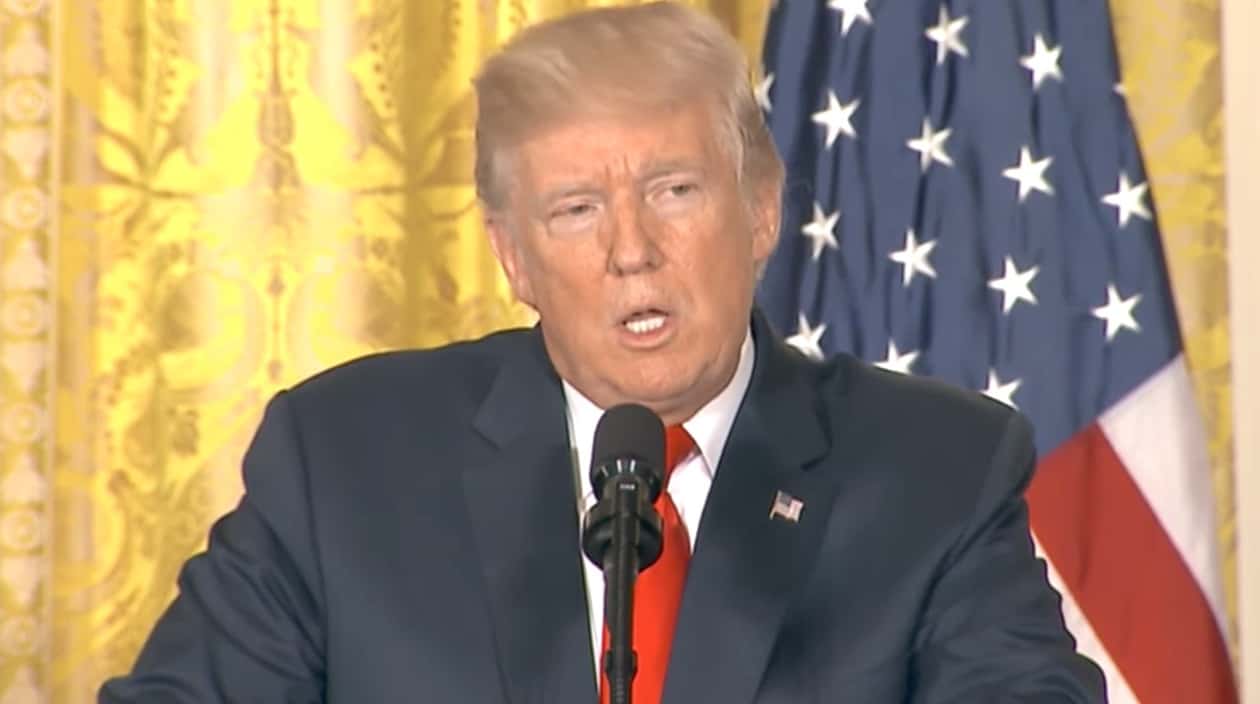 New York Times columnist Charles Blow on Thursday writes that the strategies Adolf Hitler used to secure power are much like those in Donald Trump's arsenal – specifically," purposeful lying."
Blow cites a translation of hitler's Mein Kampf to draw comparisons to 45:
"Tell a lie bigger than people think a lie can be, thereby forcing their brains to seek truth in it, or vest some faith in it, even after no proof can be found," he wrote.
"Trump is no Hitler, but the way he has manipulated the American people with outrageous lies, stacked one on top of the other, has an eerie historical resonance. Demagogy has a fixed design."
And a second strategy:
Trump has found a way to couch the lies so that people believe they don't emanate from him but pass through him. He is not a producer but a projector.
One way he does this is by using caveats — "I was told," "Lots of people are saying" — as shields.
Jenna Johnson of The Washington Post addressed this in June 2016, writing about Trump's use of the phrase "a lot of people are saying":
"Trump frequently couches his most controversial comments this way, which allows him to share a controversial idea, piece of tabloid gossip or conspiracy theory without technically embracing it. If the comment turns out to be popular, Trump will often drop the distancing qualifier — 'people think' or 'some say.' If the opposite happens, Trump can claim that he never said the thing he is accused of saying, equating it to retweeting someone else's thoughts on Twitter."
Adds Blow:
This is not a simple fear of the truth; it is a weaponizing of untruth. It is the use of the lie to assault and subdue. It is Trump doing to political ends what Hitler did to more brutal ends: using mass deception as masterful propaganda.
Maybe I have crossed the ink-stained line of the essay writer, where Hitler is always beyond it. But I don't think so.
Read the full column HERE.