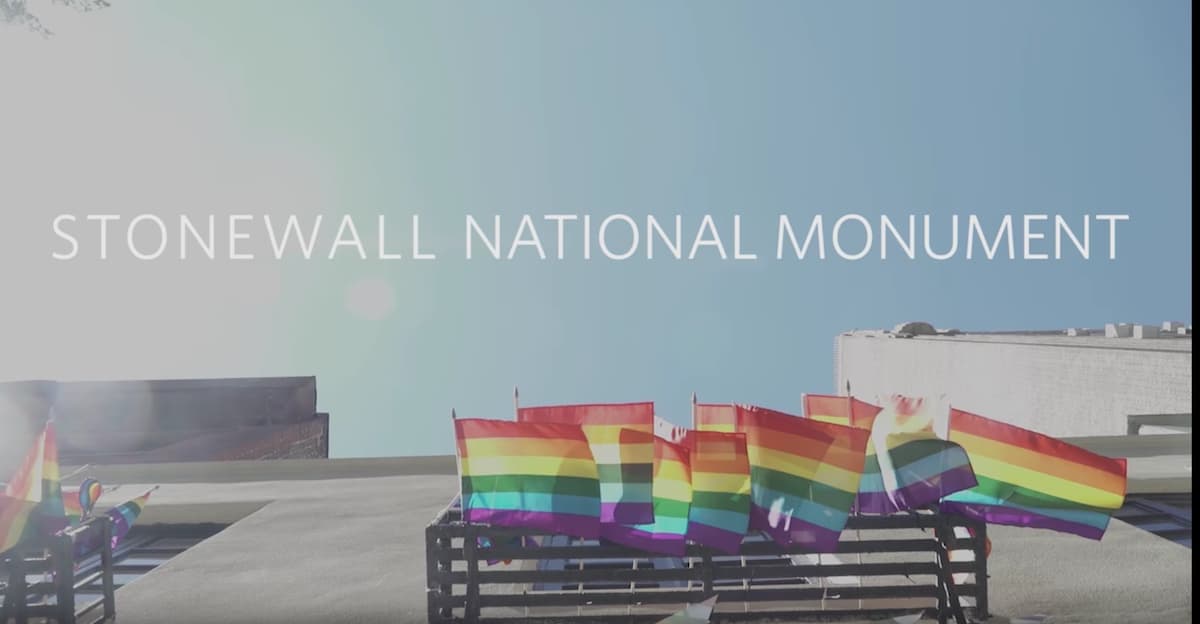 The Trump administration got wind of what was happening on October 11 at the Stonewall National Monument, where a rainbow flag is set to be hoisted and was publicized as the first LGBTQ Pride flag flying permanently on federal land.
Now the National Park Service under Secretary Ryan Zinke has pulled its representative from the event and is working to certify that "the flagpole adjacent to Christopher Park was not technically on federal land so that no rainbow flag would be flying on US government property," according to NYC's Gay City News:
The National Park Service's Barbara Applebaum, who arranged the permit for the event, dropped out as a speaker at the ceremony — her office citing a schedule conflict — and organizers of the event said in a release that the Park Service dropped its sponsorship of the event for which it had issued the permit to veteran gay activist Michael Petrelis.
Ann Northrop, co-host of Gay USA, who will preside over the dedication, said, "This is an unbelievably petty, sleazy, transparent bit of cruelty by the Trump administration. Evidently, we are so filthy to them and their right-wing supporters that they can't even be associated with a few yards of rainbow fabric."
Veteran gay activist Ken Kidd said he suspected that anti-LGBTQ haters read an article on the event and alerted their higher-ups within the Trump administration, adding, "The very idea that taxpayer dollars were spent researching a flagpole on a national monument when there are so many other things at stake in the country is an outrage."
Maps of the monument, including those provided to Petrelis, do include the flagpole. And whatever other status it may have, it sits within the designated monument area — though not on federal land, the Park Service is now saying. On the Park Service website, the page that had the map for the Stonewall National Monument has been taken down.
Kidd said, "What we had planned with great people from the National Park Service was a lovely, small-town all-American celebration of our rightful place as citizens and of Stonewall's rightful place in the struggle for equality in the USA. Our plans are to continue with that celebration."
The Stonewall National Monument was designated last year by Barack Obama under the powers given him by the Antiquities Act.