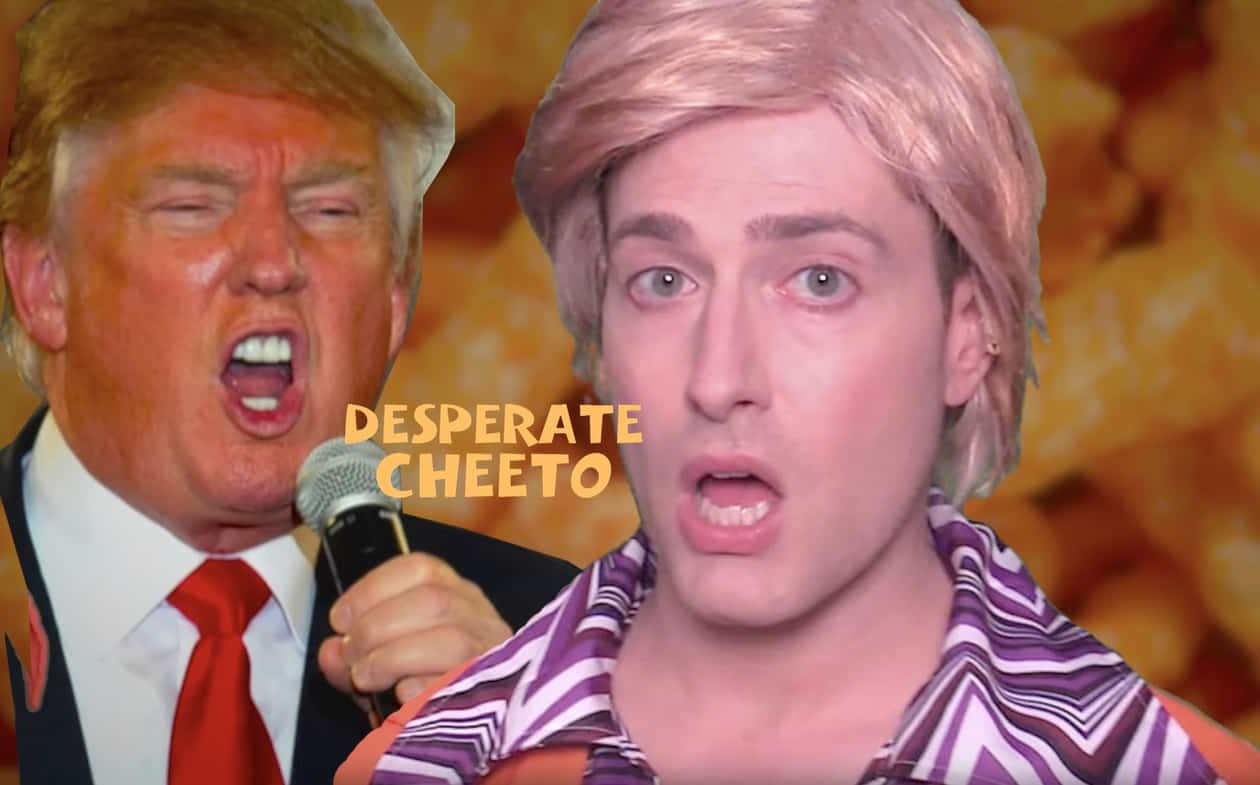 Randy Rainbow finds cheesy goodness in a Trump-flavored cover of Luis Fonsi's megahit "Despacito", delivering some of his best lyrics yet.
Desperate Cheeto
Upsetting everyone you meet-o
Reprimanding Puerto Rico
Throwing paper products at the people.
Desperate Cheeto
Getting worse with every stupid Tweet-o
Why you always talking like you're from the street-o?
Go to your account and please just hit "delete-o"
You're the color of the sign outside the store that says "Home Depot"
You're a grabby braggadocious creep-o
and you're in over your head so deep-o.
Watch: