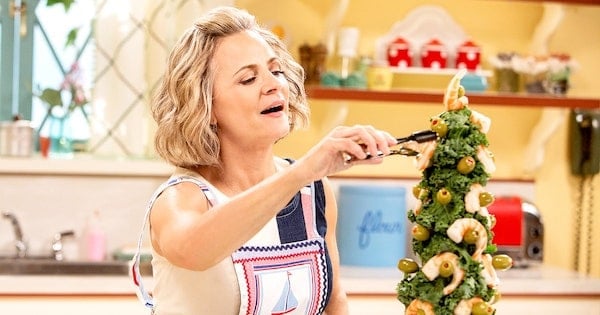 Check out our weekly guide to TV this week, and make sure you're catching the big premieres, crucial episodes and the stuff you won't admit you watch when no one's looking.
All hail the kitschy kween herself, Amy Sedaris. The beloved comedian and star of Strangers with Candy is back on the tube with a new series, At Home With Amy Sedaris, Tuesday at 10:30 p.m. Eastern on TruTV. Joining Sedaris in her warped take on Martha Stewart Living are faves like Jane Krakowski and the brilliant Cole Escola.
Don't leggo those Eggos just yet, because Eleven and the kids are back on Stranger Things Friday on Netflix.
https://www.youtube.com/watch?v=5uJrLmSvXMU
Out actors Jim Parsons and Alan Cumming are just a few of those lending their voices to Michael Jackson's Halloween, an animated special featuring the music of the King of Pop. They'll be joined by the likes of Lucy Liu and Christine Baranski when the special premieres Friday at 8 p.m. Eastern on CBS.
Save a fortune on tickets by having a night at the theatre, at home. Don't miss a special presentation of the Tony-nominated musical, Falsettos, starrring Andrew Rannells and Christian Borle, Friday at 9 p.m. on PBS.
Queen Latifah, Jill Scott and Betsy Brandt tell the story of Flint, Michigan's water in this new Lifetime Original movie, Saturday at 8 p.m. Eastern on Lifetime.
What are you watching this week?