AINSLEY EARHARDT. FOX & Friends host says church is the best place to get shot.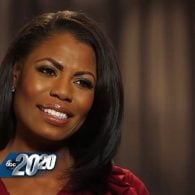 BRIDEZILLA. Omarosa and 39-person bridal party head to White House for unauthorized photo shoot: "The visitors loudly wandered around, looking to snap photos in the Rose Garden and throughout the West Wing, according to four current and former White House officials. While it's unclear whether she received formal permission for the photo shoot, at least some lawyers and other senior aides were not briefed in advance, the officials said. They quickly banned Manigault, director of communications for the Office of the Public Liaison, from posting the pictures online, citing security and ethical concerns."
LIKE A PRAYER. The theme for the next Met Gala should have Madonna on her knees.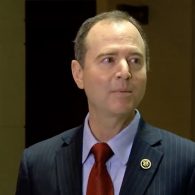 ADAM SCHIFF. Trump a greater threat to American democracy than the Kremlin: "I do feel our democracy is under threat," Schiff said. Trump's approach to governing, he said, "is a serious problem and in many respects far more grave a threat than anything coming from outside the country."
COREY LEWANDOWSKI. Former Trump campaign manager says he couldn't remember Russia email from Carter Page because of Father's Day: "You have to remember, in the context of the campaign world––now, my memory has been refreshed, but to be clear, from what I understand and what I recall, that email was sent on June 19th of 2016, so about 18 months ago," Lewandowski said. "It also happened to be Father's Day on a Sunday, and it also happened to be the day prior to me being terminated from the campaign, so with all due respect, there were many other things on my mind that day other than trying to understand why a volunteer was telling me he may or may not be traveling outside the country."
GERMANY. Third gender must be allowed in registry of births, court rules: 'The court ruled seven to one that lawmakers must create new legislation by the end of 2018 to allow for a third sex, providing the examples of "intersex," "diverse" or another "positive designation of sex."  Another possibility raised was to scrap gender entries altogether.'
EZRA MILLER. Justice League actor says he was told he made a mistake by coming out as queer.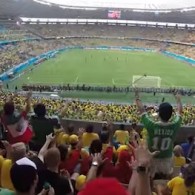 FIFA. Mexico fined for anti-gay chants at all home World Cup qualifiers: "The latest $10,000 fine for "improper conduct among spectators (homophobic chants)" against Trinidad and Tobago on Oct. 10 was announced on Monday. Mexico had previously been fined the same amount in every other home game of the final Hexagonal round. FIFA issued a $20,000 fine for their first World Cup qualifier in the previous round in 2015, then $15,000 for the next, followed by $30,000 in September 2016, when Mexico was also cited for fans' lasers."
FOOD DELIVERY OF THE DAY. Adam Levine has to do whatever Ellen says.
MUSIC VIDEO OF THE DAY. Harry Styles "Kiwi".
STREET PRANK OF THE DAY. The iPhone X is really the iPhone 4!
HUMP DAY HOTTIE. Andrei Olleres.
https://www.instagram.com/p/BZfll3vDTZF/?taken-by=king.dreii
https://www.instagram.com/p/BYAV2grjbcO/?taken-by=king.dreii
https://www.instagram.com/p/BR22nV1D89x/?taken-by=king.dreii