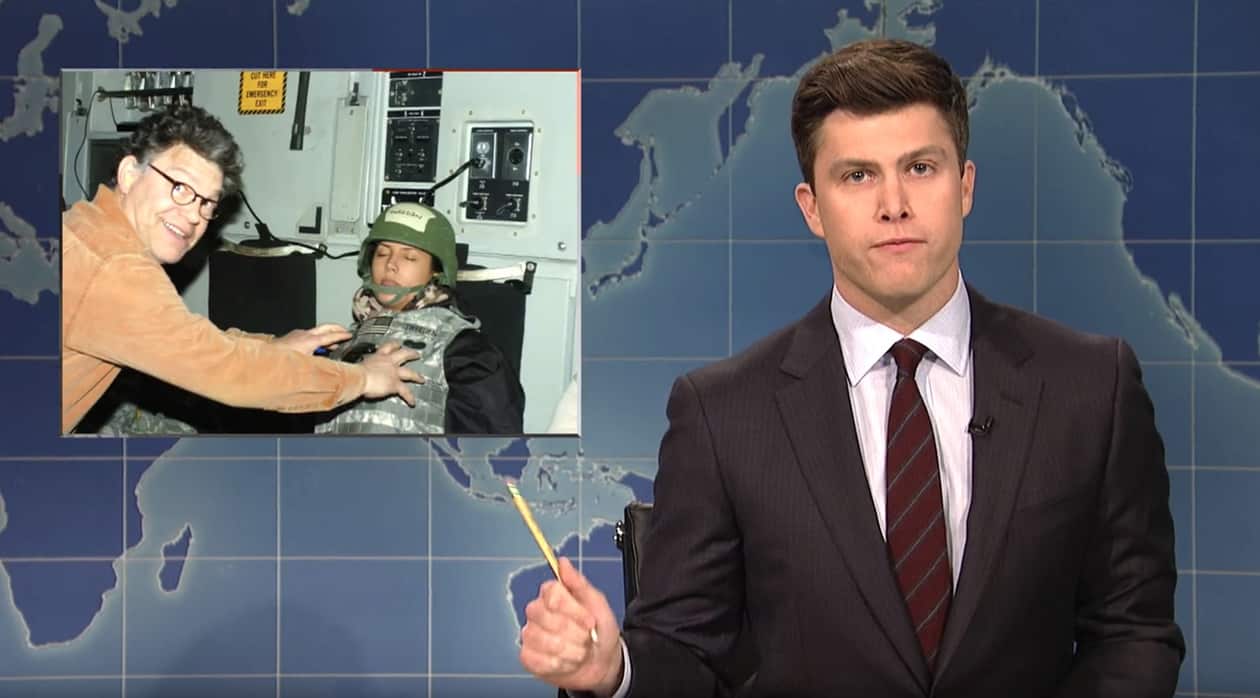 "Thursday is Thanksgiving, and there's so much to be thankful for this year," said Weekend Update's Colin Jost. "Unless you're a human woman."
Jost's remark led off a segment calling out former SNL player Al Franken over the sexual assault charges made against him by a former USO performer.
Said Jost:
"Senator Al Franken is being accused of sexual misconduct on a 2006 USO tour by Leeann Tweeden, who posted this photo of Franken apparently groping her breasts while she was asleep. Now, I know this photo looks bad, but remember, it also is bad. And sure, this was taken before Franken ran for public office, but it was also taken after he was a sophomore in high school. It's pretty hard to be like, 'Oh, come on, he didn't know any better. He was only 55.'"
Added Jost: "Tweeden is also claiming that Franken forced her to kiss him as part of a rehearsal for a comedy sketch they were performing for the troops. Come on, man — didn't the troops in Afghanistan have it hard enough without having to sit through sketch comedy? I mean, people can barely stay up to watch sketches after "Weekend Update."
Jost's co-anchor Michael Che continued:
"But Franken is a liberal and Trump and Moore are conservatives. And in this country, everybody has to pick a side. Except for me — I think they're all bitches. I don't even know what side I would be on if I had to pick. I mean, maybe I'm a liberal because I do live in a gay neighborhood. But then, maybe I'm conservative because I never want to live in a black neighborhood again. Also, why are Republicans trying so hard to protect Roy Moore from this case? It's not like he wrote the remix to 'Ignition.'"
Jost and Che then went on to discuss the sexual assault allegations against Jeremy Piven, dog cloning, Roger Goodell's contract extension with the NFL, the longest mustache, Star Wars cameos, Trump's tax plan, and the Trump campaign's contacts with Russia (featuring Kate McKinnon's Jeff Sessions).
Watch: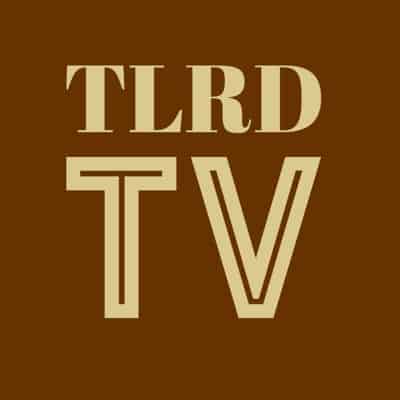 In the second half of Weekend Update, Jost and Che  riffed on the news about a cheating Scrabble player, and Bruce Chandling (Kyle Mooney) and Pete Davidson made appearances: