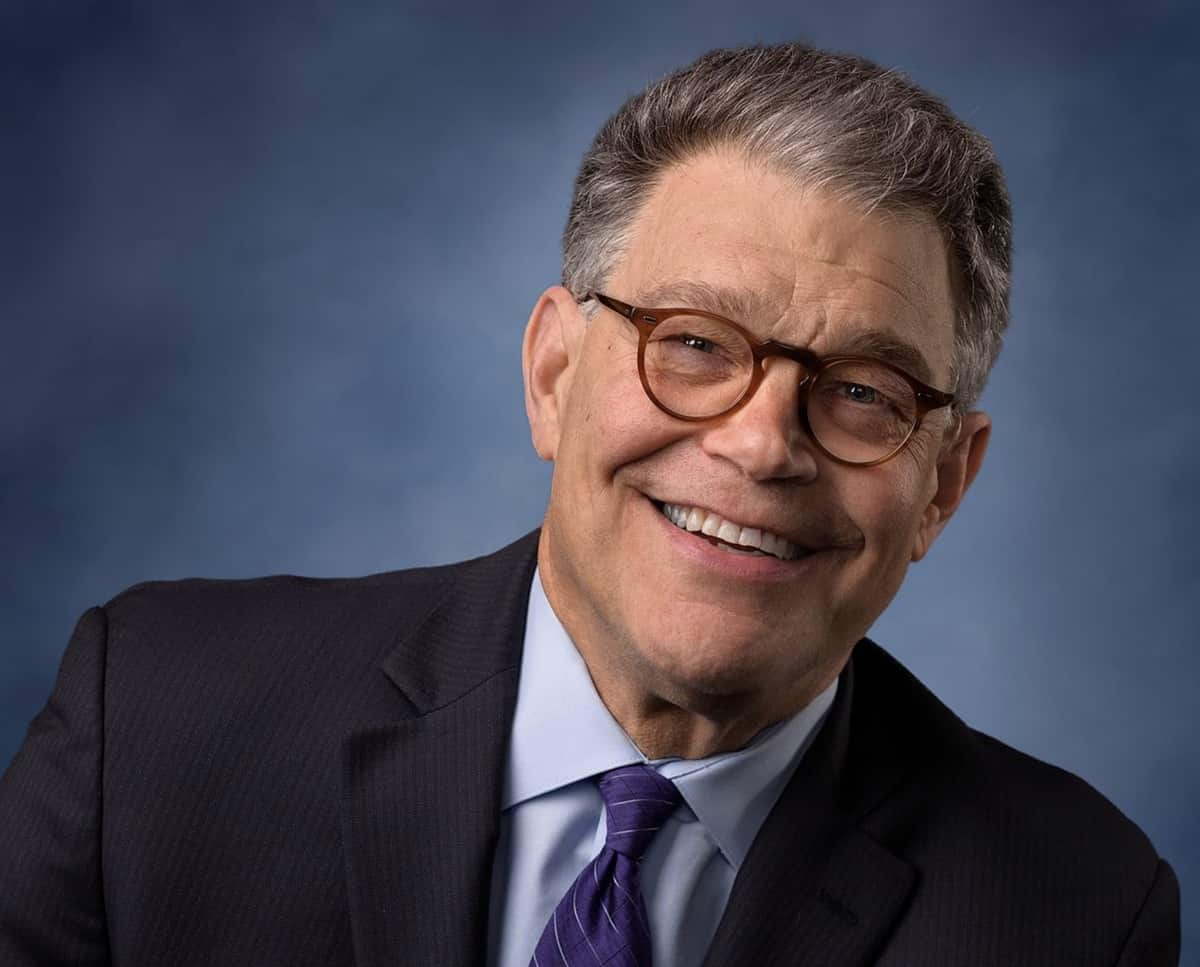 A former USO performer has accused Senator Al Franken of sexual assault and groping in 2006 when the two were on a trip to the Middle East to entertain troops.
Wrote Leeann Tweeden about a skit the two were to perform in which involved a kiss, in a post on KABC:
When I saw the script, Franken had written a moment when his character comes at me for a 'kiss'. I suspected what he was after, but I figured I could turn my head at the last minute, or put my hand over his mouth, to get more laughs from the crowd.
On the day of the show Franken and I were alone backstage going over our lines one last time. He said to me, "We need to rehearse the kiss." I laughed and ignored him. Then he said it again. I said something like, 'Relax Al, this isn't SNL…we don't need to rehearse the kiss.'
He continued to insist, and I was beginning to get uncomfortable.
He repeated that actors really need to rehearse everything and that we must practice the kiss. I said 'OK' so he would stop badgering me. We did the line leading up to the kiss and then he came at me, put his hand on the back of my head, mashed his lips against mine and aggressively stuck his tongue in my mouth.
Tweeden also included a photo in which Franken is touching her breasts while she is asleep on the plane.
Wrote Tweeden:
I couldn't believe it. He groped me, without my consent, while I was asleep. I felt violated all over again. Embarrassed. Belittled. Humiliated. How dare anyone grab my breasts like this and think it's funny?
Franken apologized in a statement: "I certainly don't remember the rehearsal for the skit in the same way, but I send my sincerest apologies to Leeann. As to the photo, it was clearly intended to be funny but wasn't. I shouldn't have done it."
NEW Stmt from @SenFranken: "I certainly don't remember the rehearsal for the skit in the same way, but I send my sincerest apologies to Leeann."

Says he "shouldn't have done" the picture. pic.twitter.com/cJ0avgDroM

— Frank Thorp V (@frankthorp) November 16, 2017
Franken later released a longer message:
NEW FRANKEN STATEMENT pic.twitter.com/c3puSkK9Ts

— Sam Stein (@samstein) November 16, 2017
Senator Mitch McConnell has called for an ethics investigation:
"As with all credible allegations of sexual harassment or assault, I believe the Ethics Committee should review the matter. I hope the Democratic leader will join me on this. Regardless of party, harassment and assault are completely unacceptable — in the workplace or anywhere else."