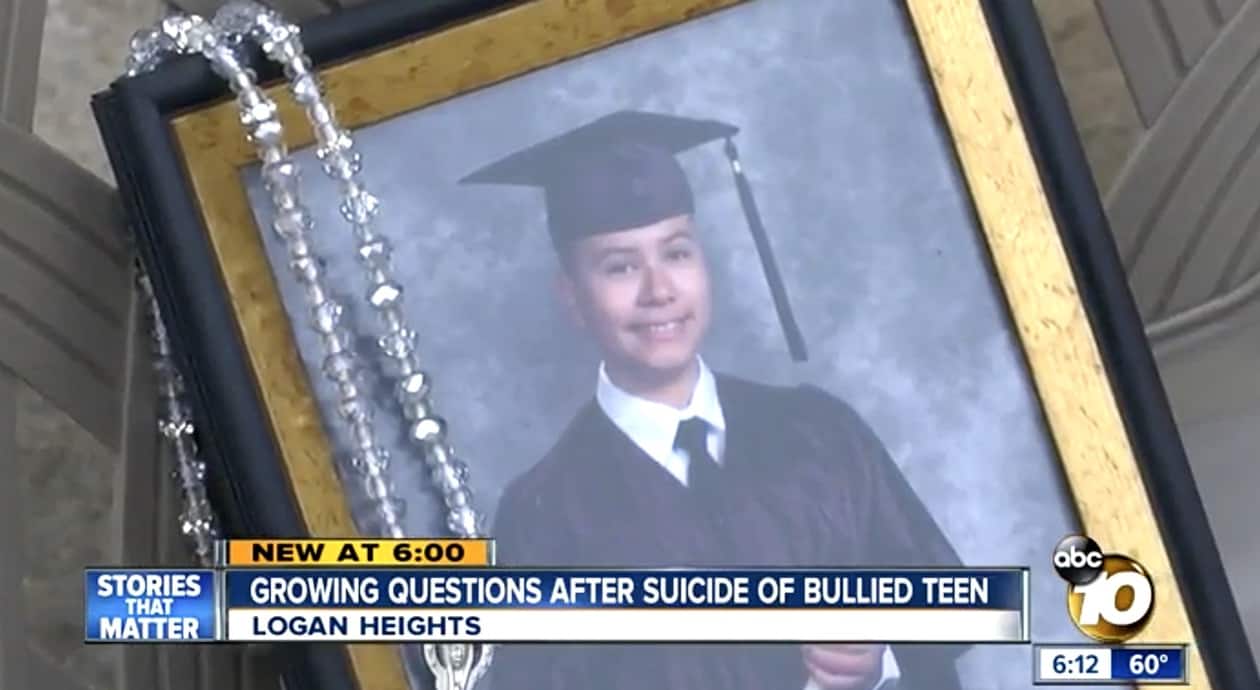 A San Diego teen was bullied with homophobic slurs on Snapchat, Instagram, and Facebook and his mother went to the school to complain. Hours after an "incident" at school which his mother was told about, 14-year-old German Aramburo-Guzman killed himself.
Guzman says German attended 9th grade at a downtown charter school – King Chavez Community High School – and told his family about being bullied soon after school started in August.
"It was verbally, through Snapchat, Facebook, Instagram, and an anonymous messaging app. He was taunted over homophobic slurs. Kids would make fun of him, the way he looked, the way acted," said Guzman.
According to Guzman, German, who was not gay, never revealed who was doing the bullying for fear of making it worse.  When it turned from bad to worse, his mother went to the school on November 9th.
Guzman says a counselor told his mother he'd be paired with a counselor. "At the time she left with no answer on how they were going to address the bullying," said Guzman.
A week later, Guzman says a counselor contacted his mother after school to have a meeting the next day about an incident but gave few details.
Hours later, German would take his life. Guzman says her family has since learned German tried to harm himself at school.
Watch ABC10's report:
If you are a young person in crisis, feeling suicidal, or in need of a safe and judgment-free place to talk, call the TrevorLifeline now at 866-488-7386.