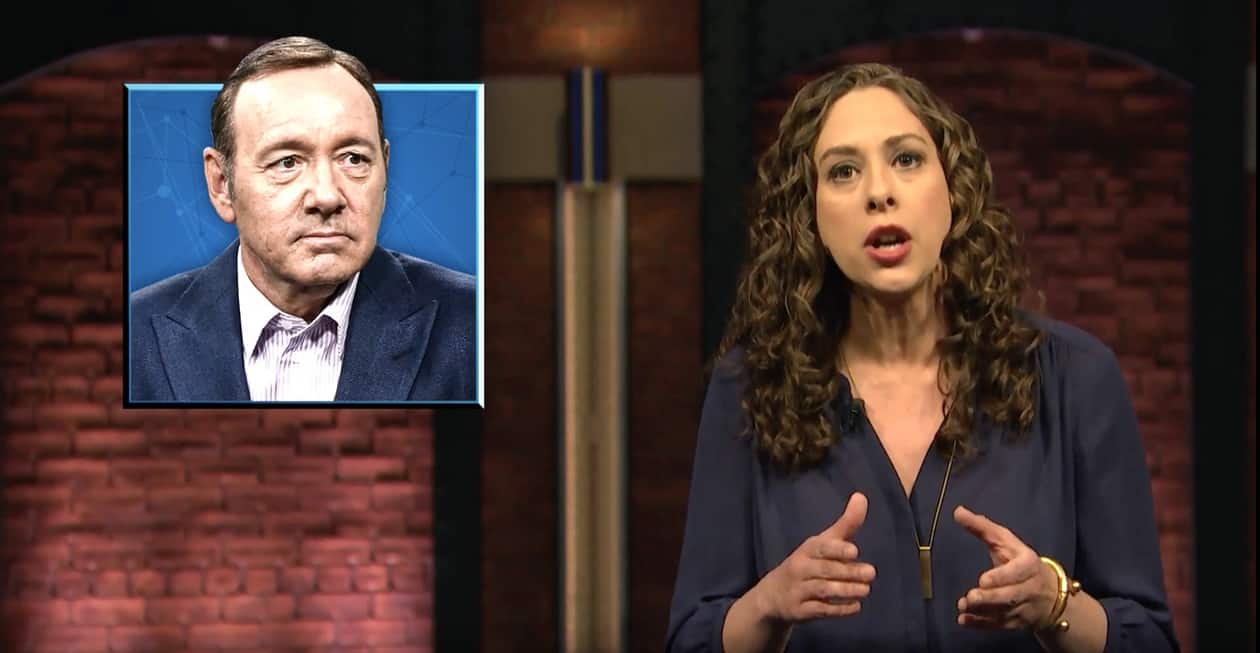 Late Night writer Jenny Hagel tore into Kevin Spacey's offensive decision to come out as gay in response to allegations he sexually assaulted a then teenage Anthony Rapp in the mid-'80s.
"I'm gay, and as a gay woman, I have a lot of problems with Kevin Spacey's statement," Hagel began.
She continued: "It is inappropriate to respond to an accusation of pedophilia by saying 'I'm gay'. Those things are totally unrelated. The only appropriate response to 'you tried to have sex with a 14-year old' is 'I am also a 14-year old.'"
Hagel then took issue with how Spacey's response perpetuates the false stereotype that gay people are sexual predators.
She's also furious about how Spacey blamed the incident on drunken behavior.
Said Hagel:
"That makes it sound like every gay person is two beers away from molesting a kid. I'm not. I'm two beers away from singing 'Come to My Window' at karaoke. And three beers away from singing it from my window."
Hagel also spat in anger about Spacey's statement that he chooses now to life as a gay man.
"Oh, now you choose to live as a gay man, after you threw us all under the bus? That's like  saying 'I told everyone you're an asshole. Now I choose to come to your dinner party.' Too late you're not invited anymore."
Added Hagel:
"The gay community has been made up of brave, brilliant people like Alan Turing and Audre Lorde and Billie Jean King. You're not in the gay community, you're in the creep community. Go celebrate creep pride, and throw a little creep parade, and leave us out of it."
Watch: