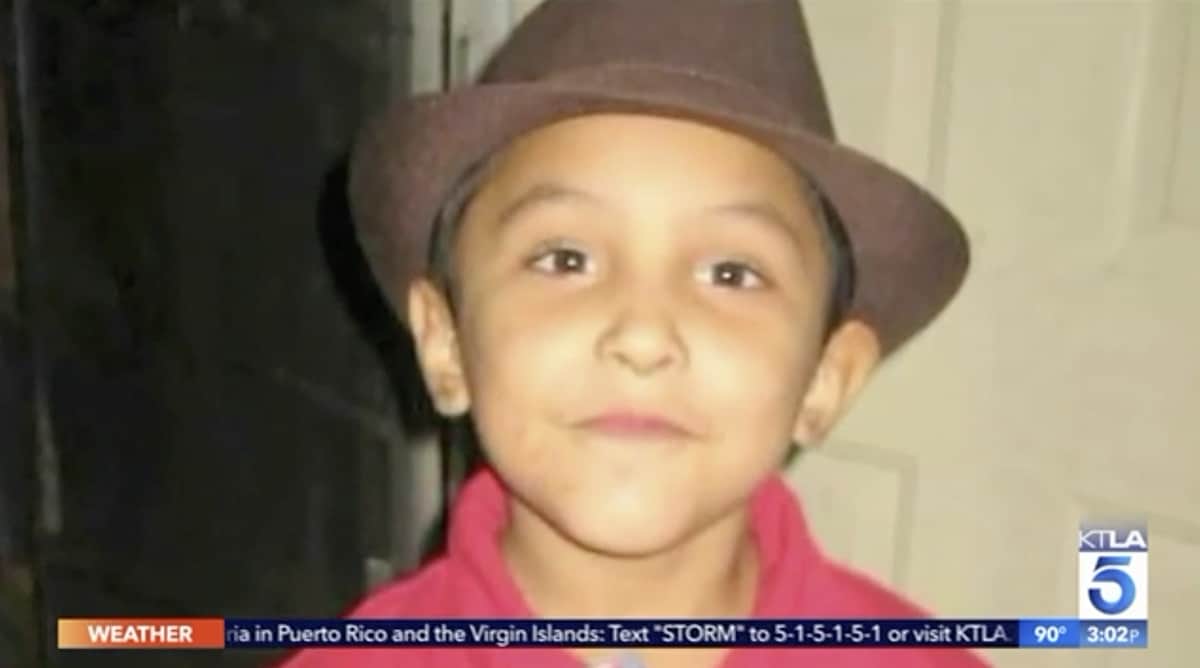 A jury has found Isauro Aguirre guilty of first degree murder in the torture and killing of his girlfriend's 8-year-old son he thought was gay.
Jurors deliberated for about six hours before returning the verdict against Isauro Aguirre, also finding true a special allegation that the murder was committed with the infliction of torture.
The boy, Gabriel Fernandez, "was found unconscious with a cracked skull, three broken ribs and BB pellets embedded in his lung and groin" and was brain dead and unconscious after being subjected to months of ruthless torture at the hands of Aguirre and his mother, who also faces trial as an accomplice.
The prosecutor told jurors in closing arguments this week that the 6-foot-2, 270-pound Aguirre clearly enjoyed torturing the small boy and had systematically brutalized him in the months leading to his death, forcing him to eat cat litter and feces and making him sleep bound and gagged in a small cabinet overnight…
…Aguirre's defense attorney asked the jury to set aside their "complete horror" at what was done to the boy and recognize that his client never intended to kill Gabriel. He argued that because Aguirre brutalized the boy during a fit of rage, he was guilty of second-degree, not first-degree, murder.
"He was completely out of control," said Deputy Public Defender Michael Sklar.
The attorney said that it was the boy's mother who was responsible for much of the abuse, including shooting him with a BB gun and hitting him with a belt, and that Aguirre had attempted to perform CPR to revive Gabriel before paramedics arrived.
The jury will now consider if they will sentence Aguirre to death. The penalty phase of the trial begins November 27.