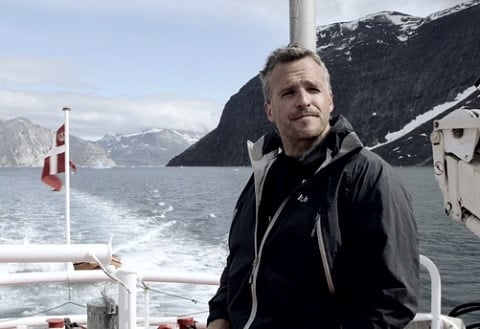 Rufus Gifford, the former U.S. Ambassador to Denmark and finance director of Barack Obama's re-election campaign in 2012, has launched a campaign to run for Congress.
In a video message yesterday, Gifford – who married his partner Stephen DeVincent while serving in Denmark – declared his bid to represent Massachusetts' 3rd congressional district in the U.S. House.
In the message, Gifford said:
"Like so many of you, I woke up a year ago shocked and heartbroken by the election of Donald Trump.
"As someone who worked for President Obama for 10 years, helping elect him twice and implement his policies, the idea that that profound legacy was at risk on health care, on climate, on equality, that was devastating for me.
"During my time as ambassador it was my desire to get out from behind my desk, humanize our work, tear down the walls, listen, ask questions and encourage people to engage. The groups of people that started to show up, people who had never thought about public service before, that was amazing to me."
Today, I'm taking a big leap: I'm running for Congress to fight for the people of Massachusetts' Third District. https://t.co/J0VqrbiSKh

Join in—I'd love to have you on the team: https://t.co/ojGMmcjB2B #ma3 #mapoli

— Rufus Gifford (@rufusgifford) November 13, 2017
Massachusetts' 3rd congressional district is heavily Democratic. The seat will be open because six-term Rep. Niki Tsongas (D-Mass.) declared she won't seek another term next year.
But Gifford faces a crowded field in obtaining the Democratic nomination to run in the general election. Among his seven competitors in the race is State Rep. Juana Matias, Westford School committee member Terry Ryan and Troca Hotels Management CEO Abhijit Das.
Nor is Gifford the only out candidate in the race: Also running is 2014 candidate for Massachusetts lieutenant governor Steve Kerrigan, who's gay.
In August, Daniel Baer, the openly gay former U.S. ambassador to the Organization for Security & Co-operation in Europe, launched a campaign to run for Congress in Colorado. However, he suspended his bid after the incumbent Rep. Ed Perlmutter decided to run for another term.