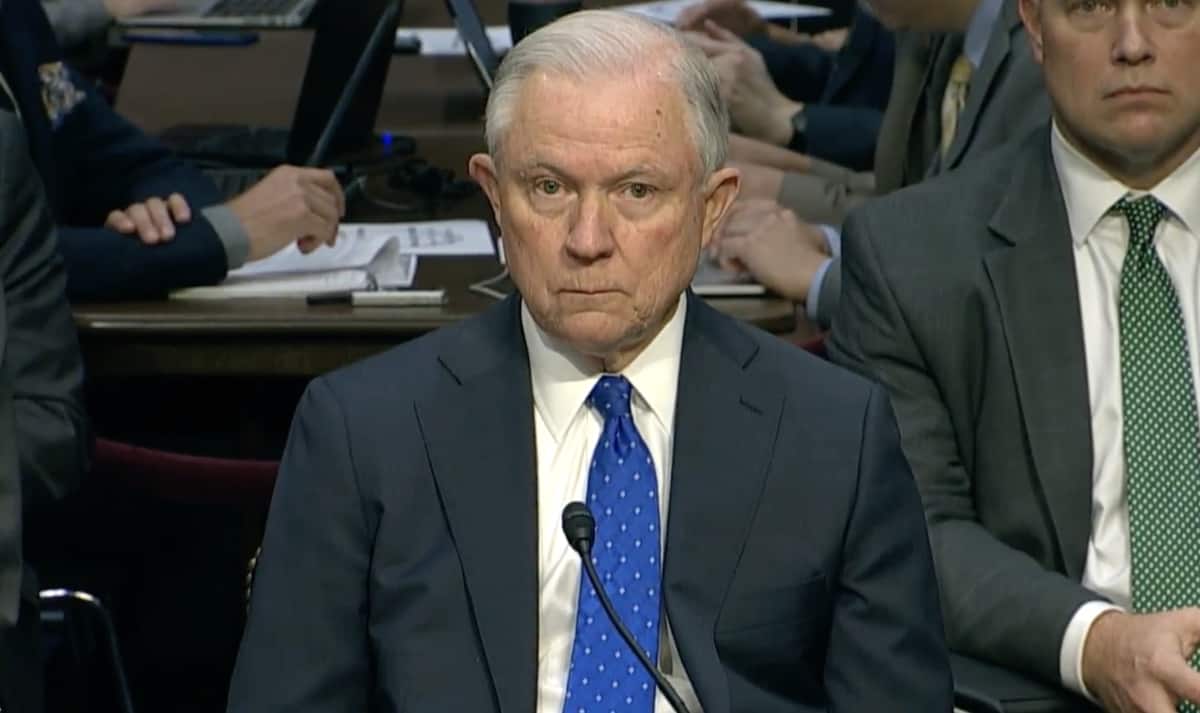 In a troubling move, Attorney General Jeff Sessions is considering the appointment of a special counsel to investigate Hillary Clinton and the Clinton Foundation.
If the AG bends to pressure from President Trump and his allies, and appoints a special counsel to investigate Trump's vanquished rival, it could spell the end of the DOJ as an independent institution. https://t.co/RkcL9Rsf8t

— Adam Schiff (@RepAdamSchiff) November 14, 2017
President Trump's top prosecutor is interested in further probing a wide range of topics including the Obama-era Uranium One deal that gave a Russian-owned company partial control of U.S. atomic energy resources.
Officials told The Hill that the Justice Department is also currently investigating several issues related to Clinton Foundation donations, the unmasking of American identities by the intelligence community and former FBI Director James Comey's handling of the investigation into Clinton's private email server, all of which could lead to the appointment of a second special prosecutor if the facts warrant.
The letter comes in response to the repeated appeal of Rep. Robert Goodlatte (R-Va.), chairman of the Judiciary panel, who called on Sessions twice this year to appoint a second special counsel who could independently investigate these concerns.
Read the letter from Assistant AG Stephen Boyd HERE.
Sessions' move could assuage not only the concerns of Republican lawmakers, but also those of President Donald Trump, who has repeatedly taken to Twitter with urgent calls for the Justice Department to delve into the alleged illegality.
Trump tweeted, in late October:
Sessions is set to testify again before the House Judiciary Committee where he will be grilled about inconsistencies in his prior testimony about the Trump campaign's communications with Russia and evidence that contradicts it which has surfaced since then.
https://twitter.com/realDonaldTrump/status/924635359480303616
https://twitter.com/realDonaldTrump/status/924637600094326784
https://twitter.com/realDonaldTrump/status/924639422066384896
https://twitter.com/realDonaldTrump/status/924641278947622913
https://twitter.com/realDonaldTrump/status/924649059520073730
In court records, prosecutors said Papadopoulos told a March 31, 2016 meeting of campaign officials that he had Russian connections and could help arrange a meeting with Trump and Russian President Vladimir Putin.
A photograph posted on Trump's Instagram account shows that Papadopoulos, Sessions and Trump were all seated at the same table in that meeting.
According to a source familiar with the matter, Sessions shut down Papadopoulos' idea of engaging with Russia, and the Trump administration has played down Papadopoulos' role in the campaign, saying he was nothing more than a low level volunteer.
But the court documents, and Papadopoulos' guilty plea for lying to the FBI over his contacts with Russian officials, put new focus on Sessions' earlier testimony.
Sessions said during January's confirmation hearing that he was unaware of communications between the campaign and Russia.