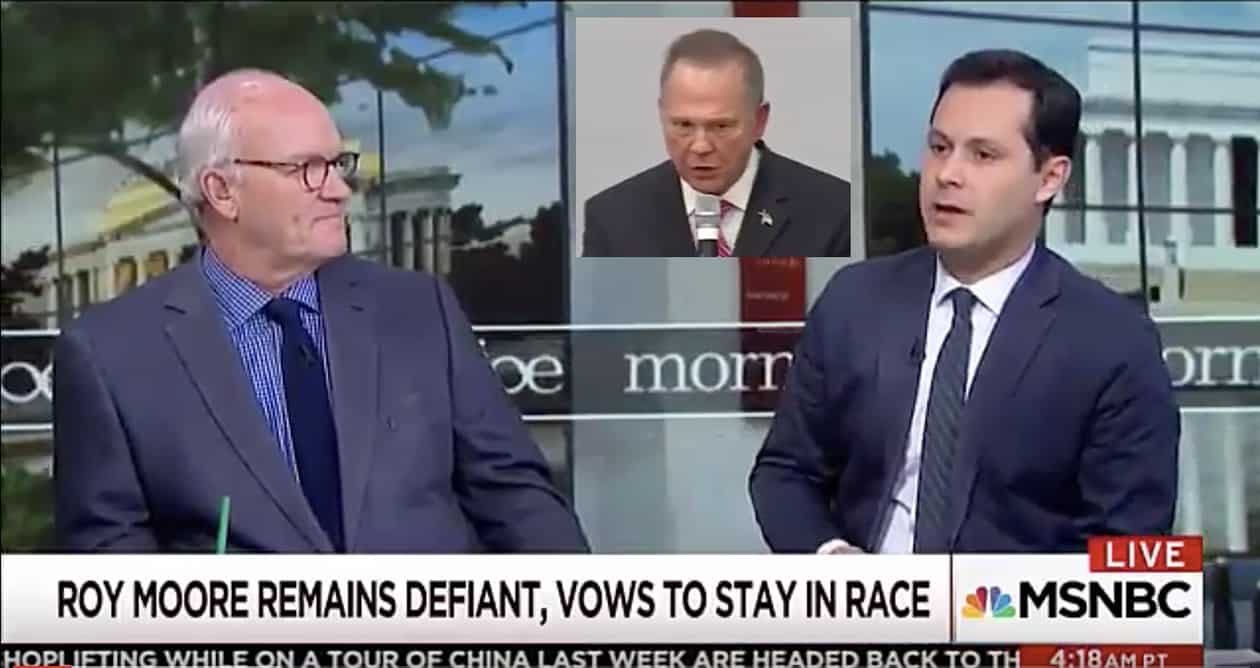 MSNBC contributor Sam Stein asked a good question on Morning Joe this morning about the moral rules Roy Moore supporters play by.
Stein was remarking on the Alabama senate candidate's comments about his opposition to gay marriage, which were received with hearty applause during his campaign event Tuesday night.
"These people sitting in this event are comfortable enough with accusations of child molestation, to support this guy, but forcefully opposed to the concept of a gay couple getting married," Stein said.
"And I just don't understand. Maybe it's because I'm Bernie Bernstein Jew over here," he continued — referencing the reported robocall that went out in Alabama yesterday from a person claiming to be a Washington Post reporter named "Bernie Bernstein" seeking dirt on Moore.
"I just don't understand where the moral thread is here — how could you be comfortable with accusations of child molestation but not gay marriage?"
Watch:
https://www.youtube.com/watch?v=sjk3Pgip4SI
Moore claimed last night that he's being harassed by the media: