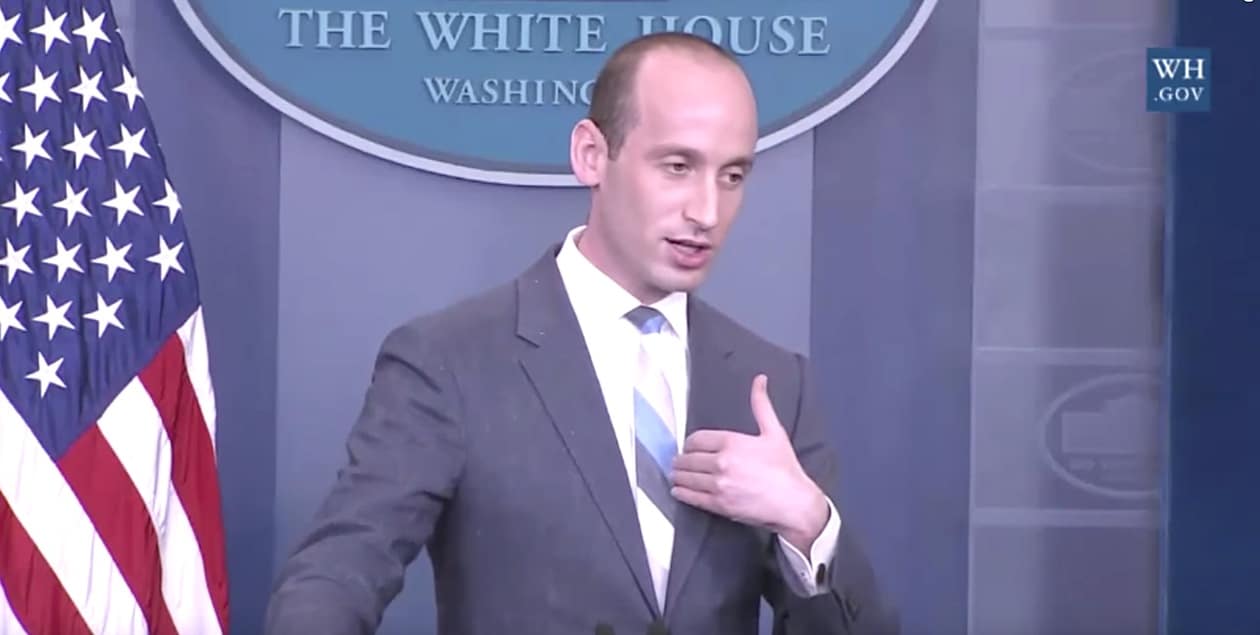 White House Senior Policy Advisor Stephen Miller has been interviewed by Special Counsel Robert Mueller in the probe into the Trump campaign's interactions with Russia before the U.S. election.
Miller is the highest-level aide still working at the White House to have talked to Mueller, according to CNN:
Miller's role in the firing of FBI Director James Comey was among the topics discussed during the interview as part of the probe into possible obstruction of justice, according to one of the sources.
Special counsel investigators have also shown interest in talking to attendees of a March 2016 meeting where foreign policy adviser George Papadopoulos said that he could arrange a meeting between Trump and Russian President Vladimir Putin through his connections. Miller was also at the meeting, according to a source familiar with the meeting.