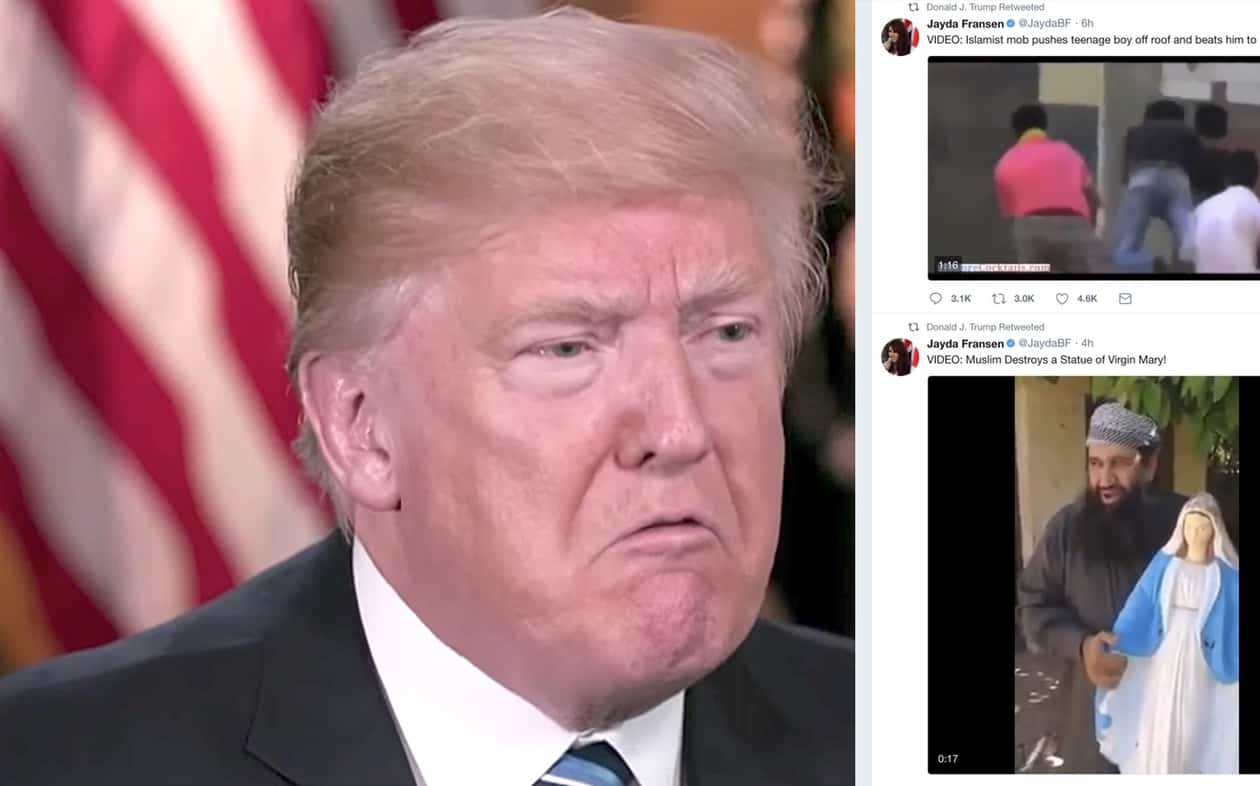 Donald Trump on Wednesday morning, retweeted three horrific videos featuring Muslims committing violence. The videos were originally tweeted by a far-right British nationalist.
The White House did not immediately respond to questions about the videos. Mr. Trump also took a shot at CNN and praised his administration for a strong stock market in other Twitter posts Wednesday morning.
Mr. Trump retweeted the video posts from an ultranationalist British party leader, Jayda Fransen, who has previously been charged in the United Kingdom with "religious aggravated harassment," according to news reports. The videos were titled: "Muslim migrant beats up Dutch boy on crutches!" "Muslim Destroys a Statue of Virgin Mary!" and "Islamist mob pushes teenage boy off roof and beats him to death!"
It is unusual to see an American president push out this type of content on such a powerful social media platform. But the videos are consistent with how Mr. Trump has approached Islam, particularly during the campaign, when he said, "Islam hates us" during the 2016 presidential campaign and called for a "total and complete shutdown" of Muslims coming to the United States.