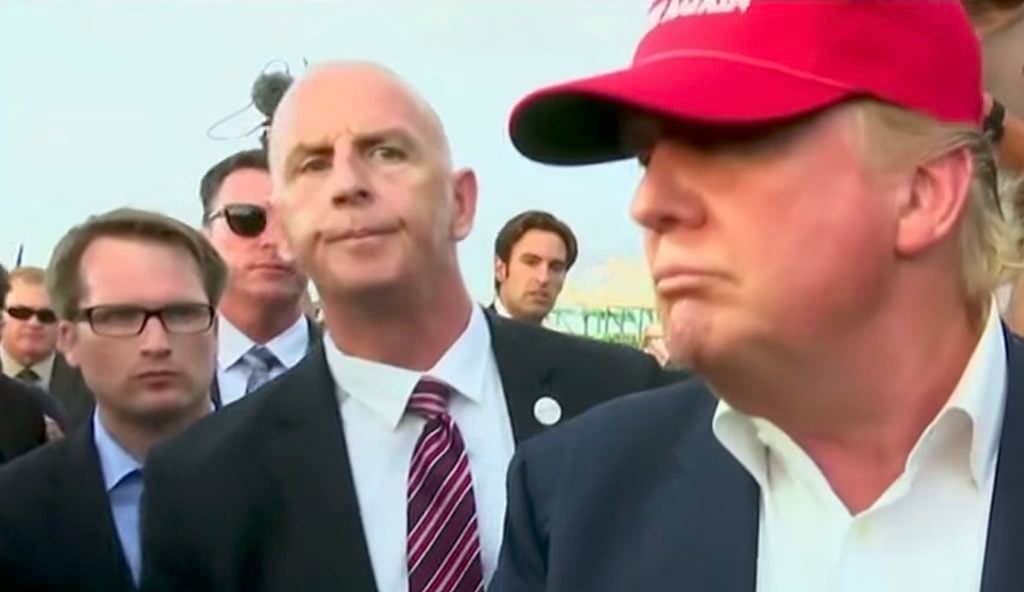 At an interview before the House Intelligence Committee, Donald Trump's bodyguard Keith Schiller testified that Trump was offered "five women" by a Russian Miss Universe participant following a business meeting in Moscow in 2013 and turned the offer down, NBC News reports.
"We don't do that type of stuff," Schiller replied, according to NBC's sources.
Schiller's statement about the offer from the Russian participant came during questioning about the Steele "pee tapes" dossier. Schiller was asked about the details about urinating prostitutes which were contained in the dossier and, according to two NBC News sources, said "Oh my God, that's bulls**t."
NBC News adds that Schiller discussed the offer of "five women" with Trump:
That night, two sources said, Schiller said he discussed the conversation with Trump as Trump was walking back to his hotel room, and Schiller said the two men laughed about it as Trump went to bed alone. Schiller testified that he stood outside Trump's hotel room for a time and then went to bed.
One source noted that Schiller testified he eventually left Trump's hotel room door and could not say for sure what happened during the remainder of the night.
Two other sources said Schiller testified he was confident nothing happened.
Meanwhile, the Kremlin is suspected of peddling fake Trump "pee pee" tapes, writes John Schindler at Observer:
It's obvious to savvy Western counterspies that someone is spreading fake Trump tapes—not all of them high quality—to muddy the waters. The obvious suspect, of course, is the Kremlin. Since the Russians know all about President Trump's decades of personal antics, including what kompromat exists on him, they appear to be pushing dubious and unverifiable tapes, some of them obviously fake, to create chaos and confusion.
It's working, and in the current climate, it seems doubtful that any Trump tape can be verified sufficiently to have a mainstream journalistic outfit report its details.