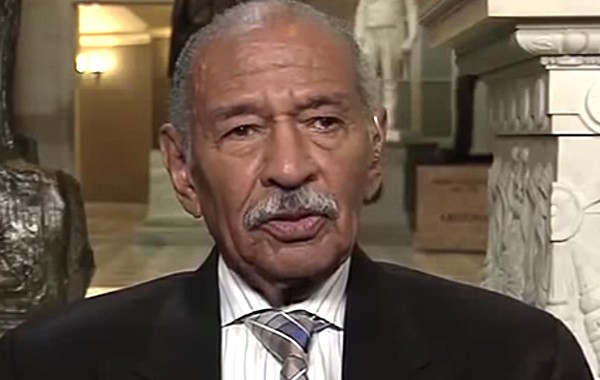 Rep. John Conyers (D-MI), the longest serving member of the House of Representatives, will announce on Tuesday that he won't seek re-election following multiple harassment allegations from former employees, the NYT reports:
Ian Conyers, 29, the grandson of Mr. Conyers's brother, said he now planned to run for the seat held by his 88-year-old great-uncle, a Democrat who represents the Detroit area.
"He is not resigning. He is going to retire," the younger Mr. Conyers said. "His doctor advised him that the rigor of another campaign would be too much for him just in terms of his health."
The congressman, who took his Michigan seat in the House in 1965, has already stepped aside as the top Democrat on the Judiciary Committee amid swirling allegations of sexual improprieties. He has been facing intense pressure to resign.