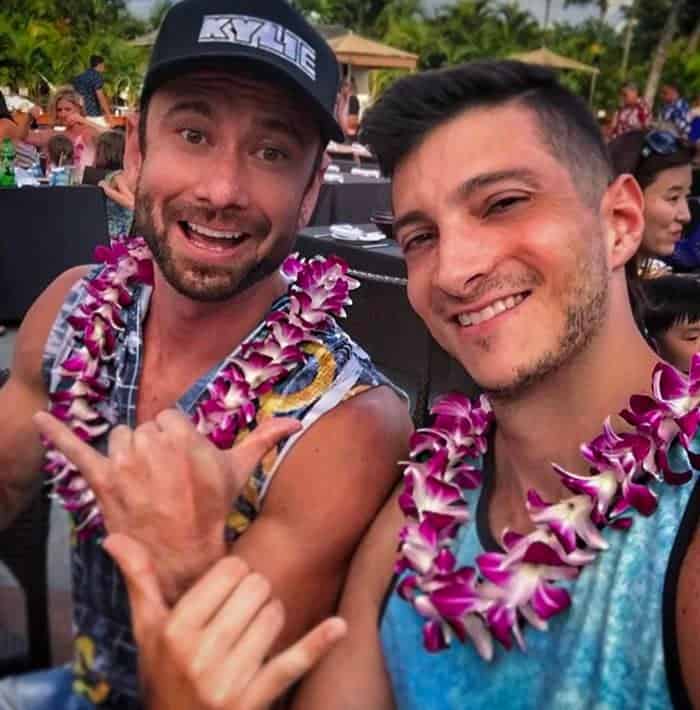 Joseph and Travis Dasilva, the gay U.S. couple arrested in Thailand after posing for a photo with their hind ends out at at Wat Arun (Temple of Dawn), have reportedly been released from custody and are heading home.
The Dasilvas were taking the photos for a since-deleted Instagram account called "Traveling Butts" in which they showed off their asses in photos at international destinations.
You can view the photo HERE.
The Thai police were not so receptive to having bare asses exposed at their sacred temples and the couple faced a possible five years in Thai prison.
…sources close to the men and their family tell San Diego Gay and Lesbian News that the court threw out those charges and sent them back to immigration police to be processed for deportation.
Close friend Robert Rodriguez talked to Travis and Joseph on Thursday night, two days after their arrest. They told him they were doing fine, but scared.
"They are in a clean but cold cell and sleeping on the floor," Rodriguez told us on Friday. He adds that the married couple could get word they are going home in as little as 24-hours to as long as five days, it depends on how long it will take to process them.
"They wanted me to thank everyone for their thoughts prayers and concerns," adds Rodriguez. "They send all their love to their friends that have supported them."
That support seemed to be lacking even polarizing the LGBT community, not only on the national front but locally.
Social media was not kind to the 38-year-olds after SDGLN broke the story, although they had many who supported their safe return, the majority frowned upon their actions.