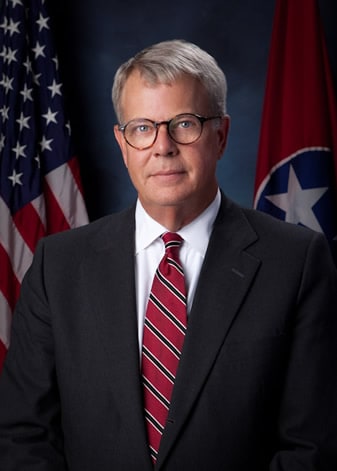 Hamblen County, Tennessee will vote on a resolution next week condemning same-sex marriage and urging lawmakers to push back on the SCOTUS marriage equality ruling.
The commission is slated to vote on the resolution on Thursday, Dec. 21, after a committee voted 7-1 in favor of it on Monday, according to Commission Chairman Louis "Doe" Jarvis.
Jarvis, who said he officiates same-sex marriages in Hamblen County, was the only committee member to vote against the resolution.
"I believe that the Supreme Court sets the ultimate law for us," Jarvis said in a phone interview Tuesday, adding that he believes the right-wing group that suggested the resolution, Patriot's Brigade of Tennessee, is "playing on Christianity" to further its agenda.