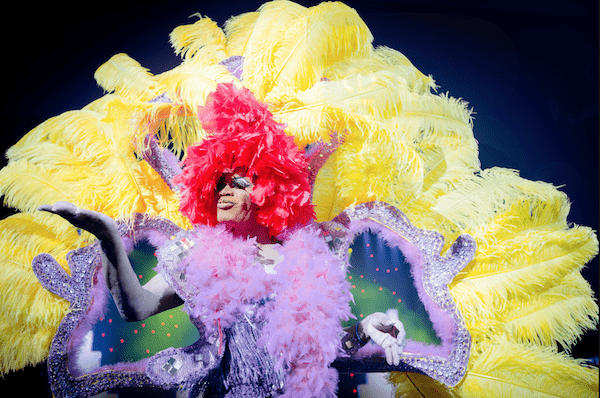 The annual Carnival season, spanning from Jan. 6 until Mardi Gras (Feb. 13 this year), packs New Orleans' social calendars with parades, balls and other celebrations unique to the Crescent City.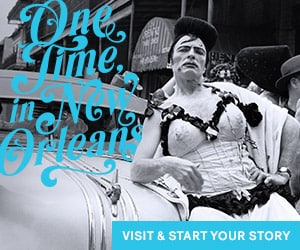 Carnival krewes in particular have been vital social organizations for the LGBT community, with a history dating back to at least the 1950s. Back then Mardi Gras was one of the only times men could legally dress in drag in public. A group of friends founded the Krewe of Yuga and hosted small parties satirizing traditional Carnival culture.
In 1960, the Krewe of Yuga's increasingly larger and more public Carnival celebrations drew the attention of local authorities leading to a raid. The next year, the Krewe or Petronius were granted a charter to form a Carnival club and would go on to become one of the oldest gay organizations worldwide.
Although many gay Carnival krewes were decimated during the AIDS crisis in the '80s and '90s, several are still throwing some of the most lavish and extravagant balls in New Orleans. We've rounded up a few can't-miss gay Carnival celebrations from the thriving New Orleans scene below.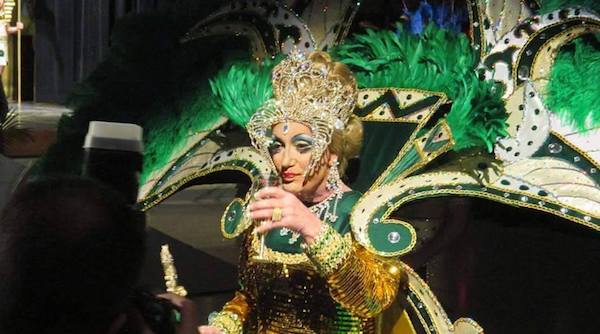 Krewe of Amon-Ra Bal Masque LIII
For more than 50 years, the Egyptian-themed Krewe of Amon-Ra started as a way to poke a little fun at the traditional, straight carnival krewes and socialize with other gay people. Amon-Ra's 53rd Carnival Ball takes place Jan. 20 at the Frederick J. Sigur Civic Center in Chalmette, LA.
Krewe of Petronius Bal Masque LVII
The oldest active gay carnival krewe, Krewe of Petronius, continues the tradition with its 57th celebration Feb. 3. This year's theme is "Brazilian Dragons: Moving to the Beat of a Different Drum," so get ready to samba the night away.
Krewe of Armeinius Bal Masque L
Named for Narcissus' lover in Greek mythology, the Krewe of Armeinius formed in 1968 and had their first ball in 1969. This year's ball, traditionally held the Saturday before Mardi Gras (Feb. 10 this year), commemorates New Orleans' tricentennial with the theme "300 Years of Fabulous."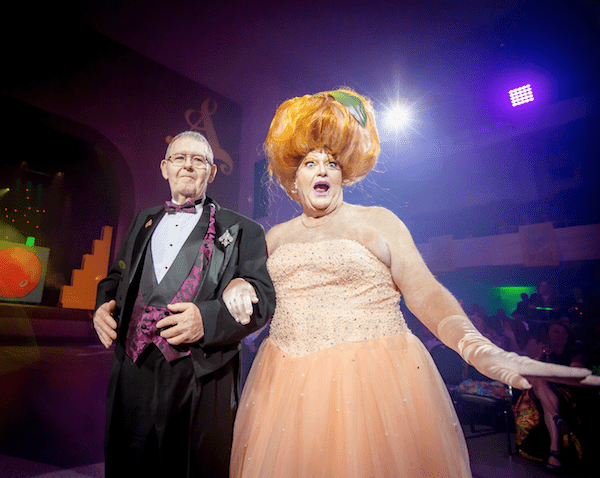 Lords of Leather Bal Masque XXXV
Have harness, will travel. Get your vest, cap and chaps ready for the only leather-oriented Mardi Gras Krewe in the country coming courtesy the Lords of Leather Feb. 11.
Fat Monday Luncheon
What began as an informal lunch with friends in 1949 has blossomed into the giddy gay affair it is today. The annual Fat Monday Luncheon takes place Feb. 12 at Arnaud's and crowns two queens each year, one local and one out-of-towner. (Other dubious distinctions are up for grabs as well, like the Size Queen award, for example.) Following the meal, the new queens lead a second line to Good Friends Bar.
54th Annual Bourbon Street Awards
Good Friends Bar, Cafe Lafitte in Exile, Rawhide 2010, Clover Grill, Mary's Ace French Quarter Hardware, and Ambush Magazine co-sponsor this Mardi Gras costume contest like no other. Check out the 54th Annual Bourbon Street Awards near the stage at the 900 block of St. Ann facing Bourbon Street, or register to participate (Feb. 12 at Good Friends Bar or Feb. 13 at Rawhide). After the $2,500 in prizes are awarded across categories like Best Drag, Best Leather and Best Overall, stick around for the 31st Official Gay Mardi Gras Bead Toss from the Ambush Mansion.