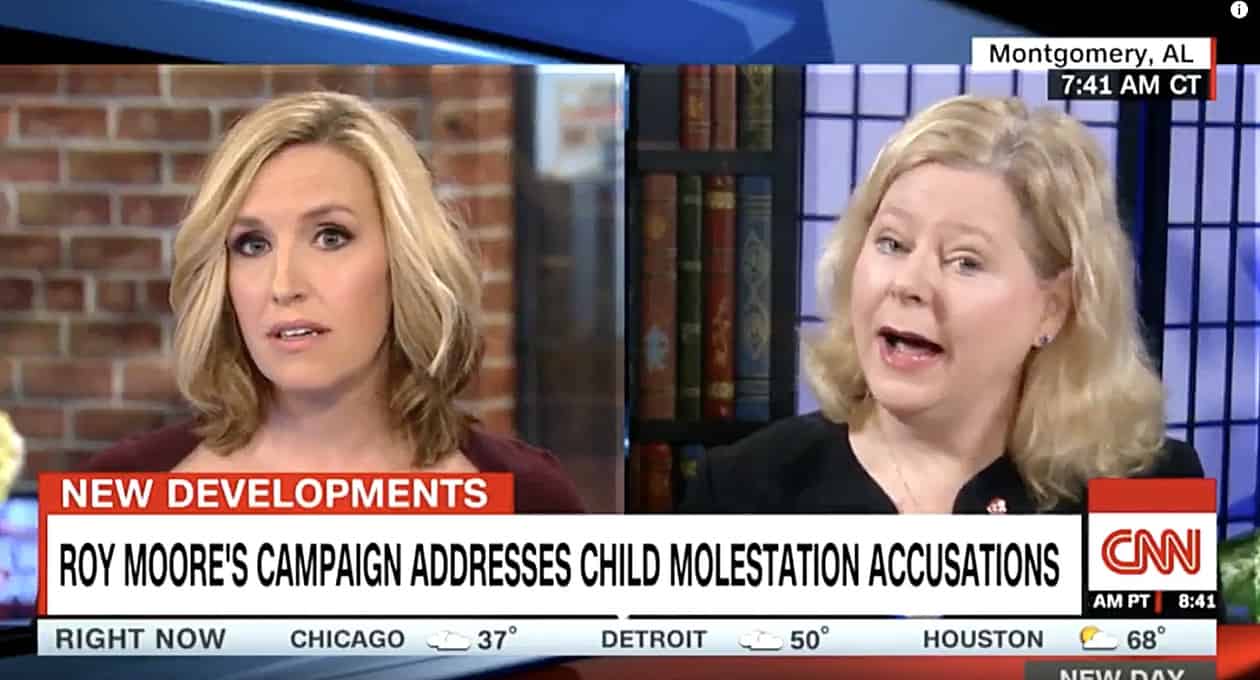 Janet Porter, queen of the right-wing nutjobs and the head of an anti-LGBTQ, anti-choice hate group, is now Roy Moore's spokesperson and went on CNN's New Day this morning to defend the child molester GOP Senate candidate.
Here's how Porter started out her interview with a pregnant Poppy Harlow:
"Congratulations on your unborn child…That's the reason why I came down as a volunteer to speak for Judge Roy Moore cause he'll stand for rights of babies like yours in the womb where his opponent will support killing them up until the moment of birth."
Good morning to you too!
And the interview just got crazier from there.
Watch as Harlow presses Porter on whether she believes Roy Moore's accusers:
https://www.youtube.com/watch?v=ABElwzJ2Bfc