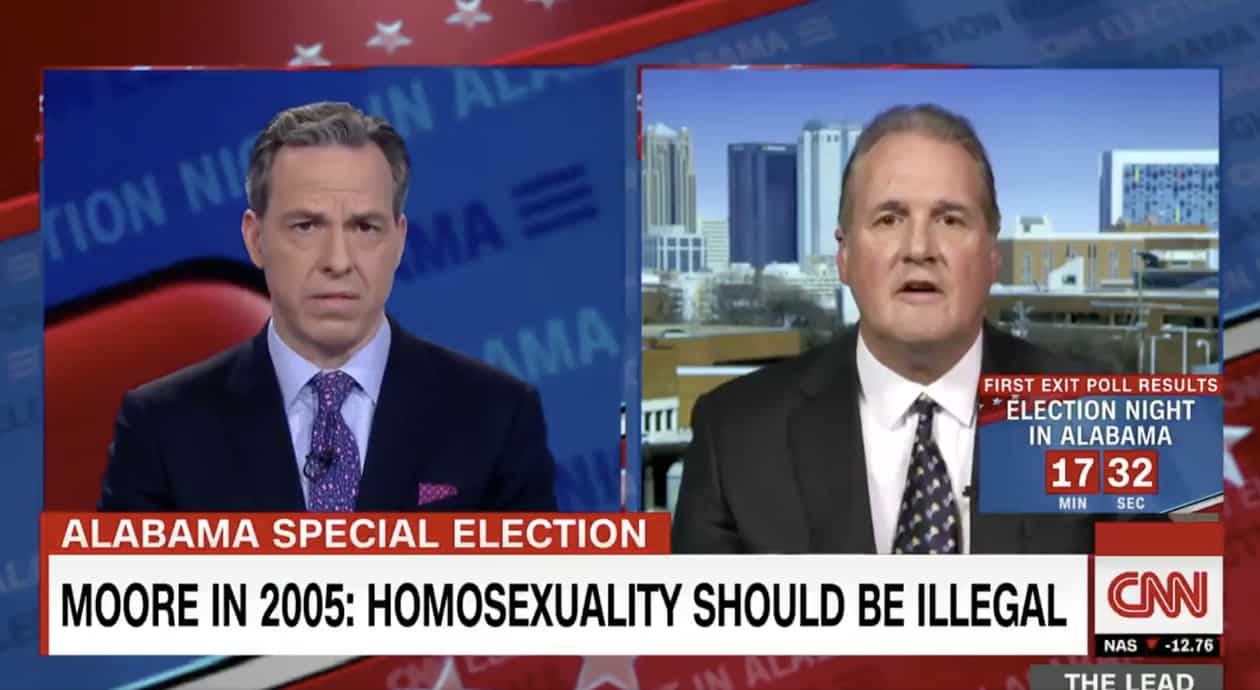 Jake Tapper asked Roy Moore spokesman Ted Crockett if Moore believes, as he did in 2005, that homosexuality should be illegal.
"Homosexuality is a sin in the biblical sense," replied Crockett, dodging the question.
"Does he think homosexual conduct should be illegal? It's a yes or no question," continued Tapper.
"Probably," replied Crockett.
Roy Moore thinks homosexuality should "probably" be illegal.

Don't Stay Home. Vote!#DougJonesForSenate
pic.twitter.com/kYQ2I88FtO

— Christian Cowart (@dtxErgaOmnes) December 12, 2017
Crockett also didn't know that you could be sworn in on things other than a Bible. Speechless.
Roy Moore campaign spokesman responds with silence when asked if he knew people can be sworn in with a text other than the Christian bible pic.twitter.com/B65qIKBjlI

— The Lead CNN (@TheLeadCNN) December 12, 2017