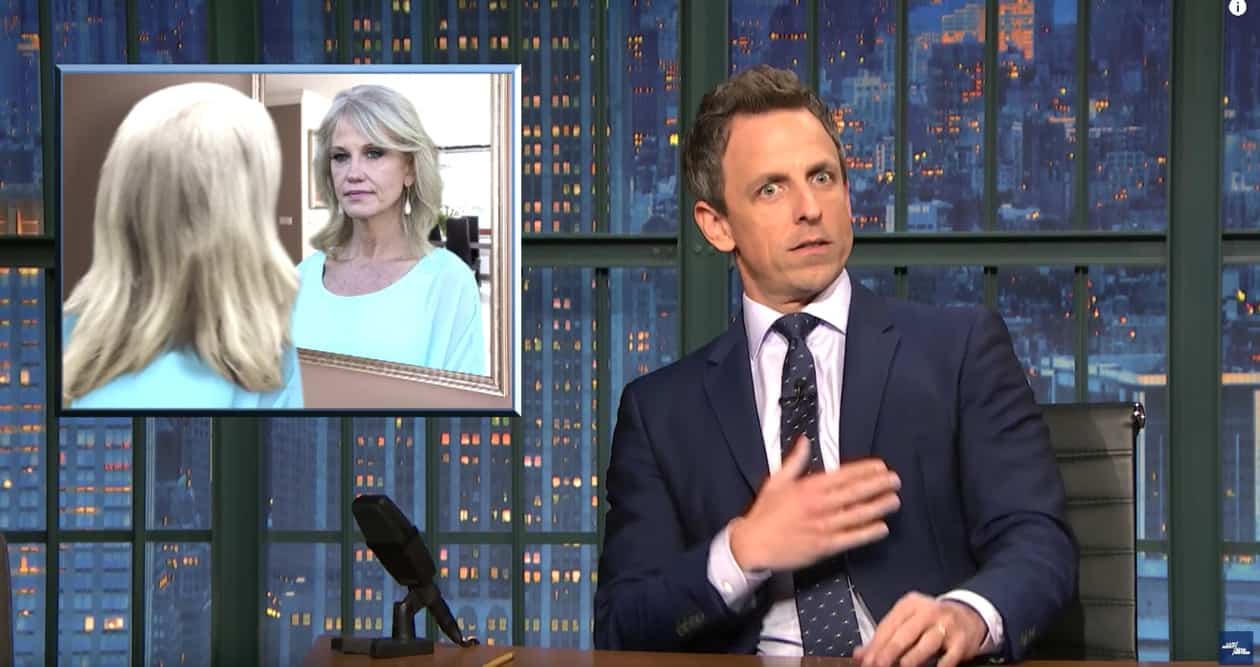 Seth Meyers took A Closer Look at Senator Al Franken's resignation yesterday amid sexual harassment allegations and while he mocked Franken for originally responding "I certainly hope not" to the question of whether there would be more allegations coming down the pike, he saved most of his ire for Trump adviser Kellyanne Conway.
Conway had tweeted some shade at Senator Kirsten Gillibrand for denouncing Franken over the sexual harassment allegations and calling for him to step down:
Today, she joins most Democrat Senators calling for photogenic @SenFranken to resign. Just yesterday, she wasn't so sure. https://t.co/GSB3PN9WbE

— Kellyanne Conway (@KellyannePolls) December 6, 2017
Quipped Meyers: "You work for a guy who's been accused by more than twelve women of sexual harassment and assault! Kellyanne Conway has so little self-awareness, when she walks by a mirror, she thinks there's a stranger in the house."
Meyers then looked at how Conway played both sides of the Roy Moore situation.
Watch:
https://www.youtube.com/watch?v=NyNQLRhsAsk