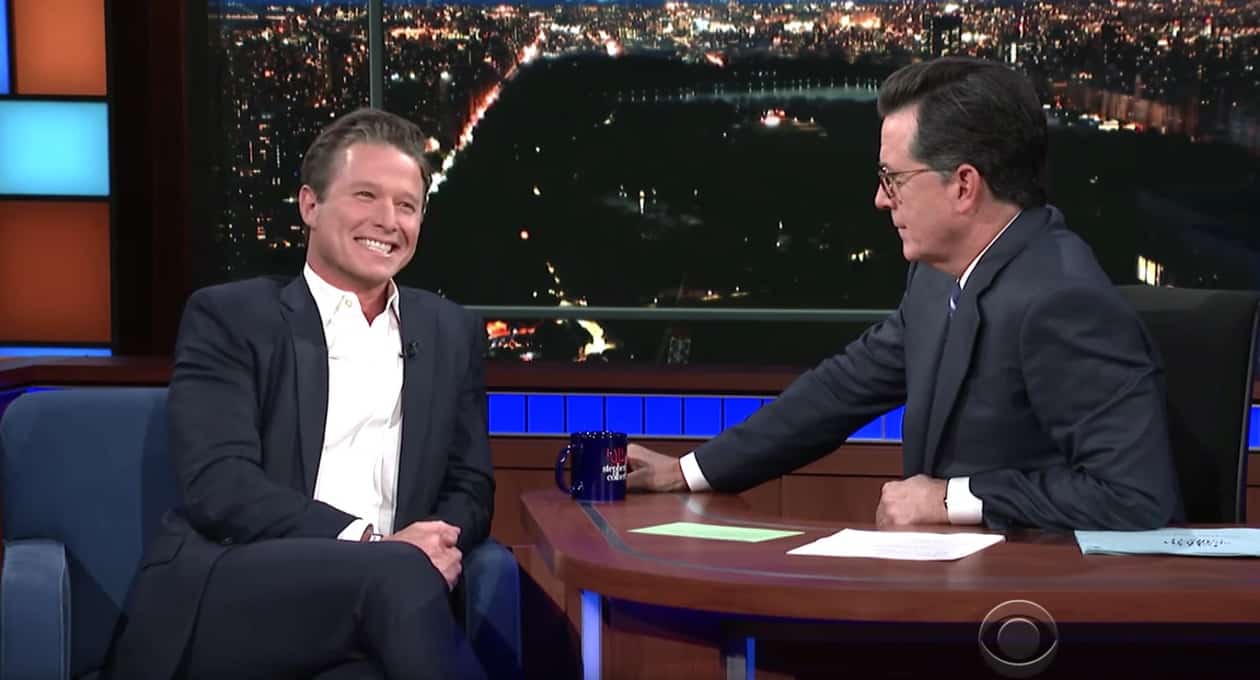 Billy Bush sat down with Stephen Colbert following an op-ed he published discussing the Access Hollywood "pussygate" tape which Trump claims is a fake.
It's the first interview Bush has given since the incident got him fired from NBC.
He regrets it now. But at the time, "The Apprentice" was a massive hit, and shared a parent company with "Access Hollywood." So a major part of Bush's job was to bond with Trump. As Bush put it, "Everyone had to kiss the ring a bit of The Donald because he was making so much money for NBC. "
"It was 2005, and his ratings were through the roof and he was the big star of NBC. And I sort of equated what he was saying to some kind of, you know, crass standup act, like an Andrew Dice Clay performance," Bush said. "You figure, well, that's not Dice when he's home, he doesn't actually do those things."
"But the camera wasn't on him. Why did it seem like a performance to you?" Colbert asked.
"Because he was just regaling the seven guys on there and doing this, doing his bit," Bush said. "If I had thought there was a man detailing a sexual assault strategy to me, I would have called the FBI, not just reported it to my executive producer."
Watch: