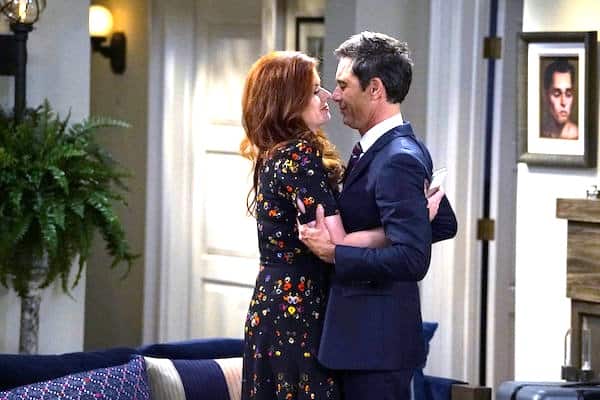 Check out our weekly guide to TV this week, and make sure you're catching the big premieres, crucial episodes and the stuff you won't admit you watch when no one's looking.
Kiki with the titular Will & Grace (Eric McCormack and Debra Messing) as they get hyped for awards season on the Golden Globes 75th Anniversary Special Wednesday at 9 p.m. Eastern on NBC.
Rock around your non-denominational holiday tree with some of today's brightest pop stars. Out singers like Sam Smith, Miley Cyrus and Halsey are among the performers on iHeartRadio Jingle Ball 2017 Thursday at 8 p.m. Eastern on the CW. Check out the highlights above.
https://www.youtube.com/watch?v=IgGA44dQCIE
The musical holiday festivities continue Thursday at 9 p.m. Eastern on Fox with Taraji's White Hot Holidays. The star of Empire and Hidden Figures hosts performances from Leslie Odom Jr. (Hamilton), Chaka Khan, Fergie, Jussie Smollett and more.
https://www.youtube.com/watch?v=g8y-RSftHKE
Tis the season for live TV musicals, and this year's entry is A Christmas Story Live! Sunday at 7 p.m. Eastern on Fox. (NBC's planned Bye Bye Birdie has been delayed.) Keep an eye out for favorites like Maya Rudolph, Ana Gasteyer and Jane Krakowski in this stage adaptation of the beloved holiday film.
TBS' brilliant millennial comedy noir Search Party wraps a strong sophomore season Sunday at 10 p.m. Eastern on TBS. If you're not quite caught up on the series (starring the inimitable out comedian John Early), TBS is streaming all episodes on its app.
What are you watching this week?