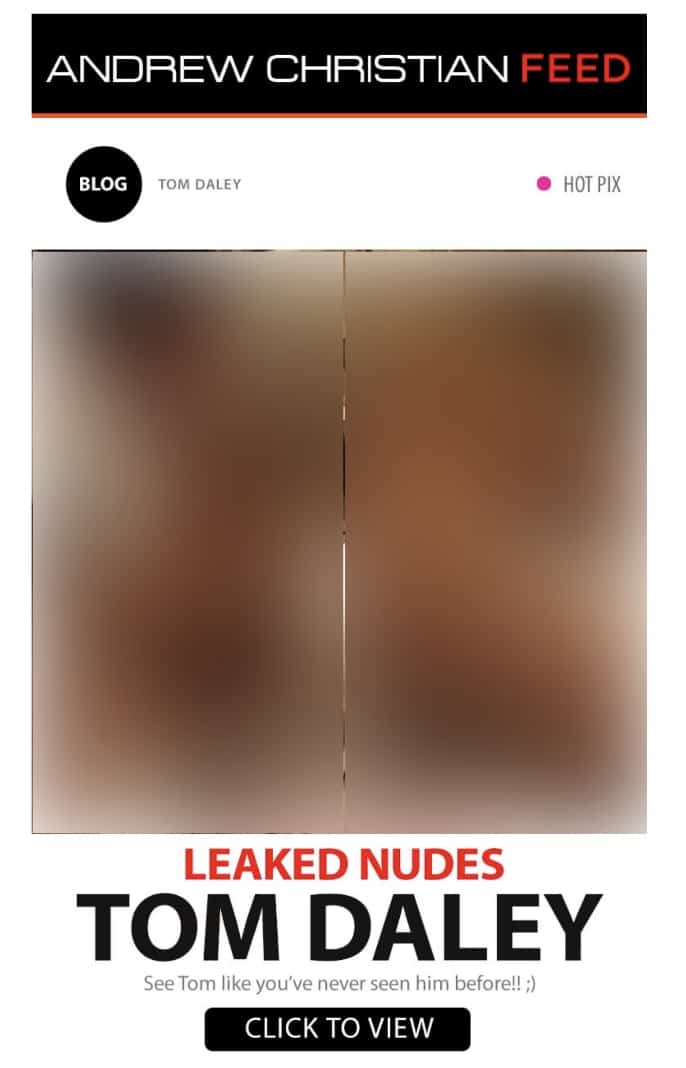 The Andrew Christian underwear label sent out an email blast on Wednesday (blurred screenshot above) containing nude photos of gay Olympian and World Champ diver Tom Daley. The email itself contained preview images of Daley in the nude and teased more on its website.
The page containing the photos has since been removed and a 404 page is in its place.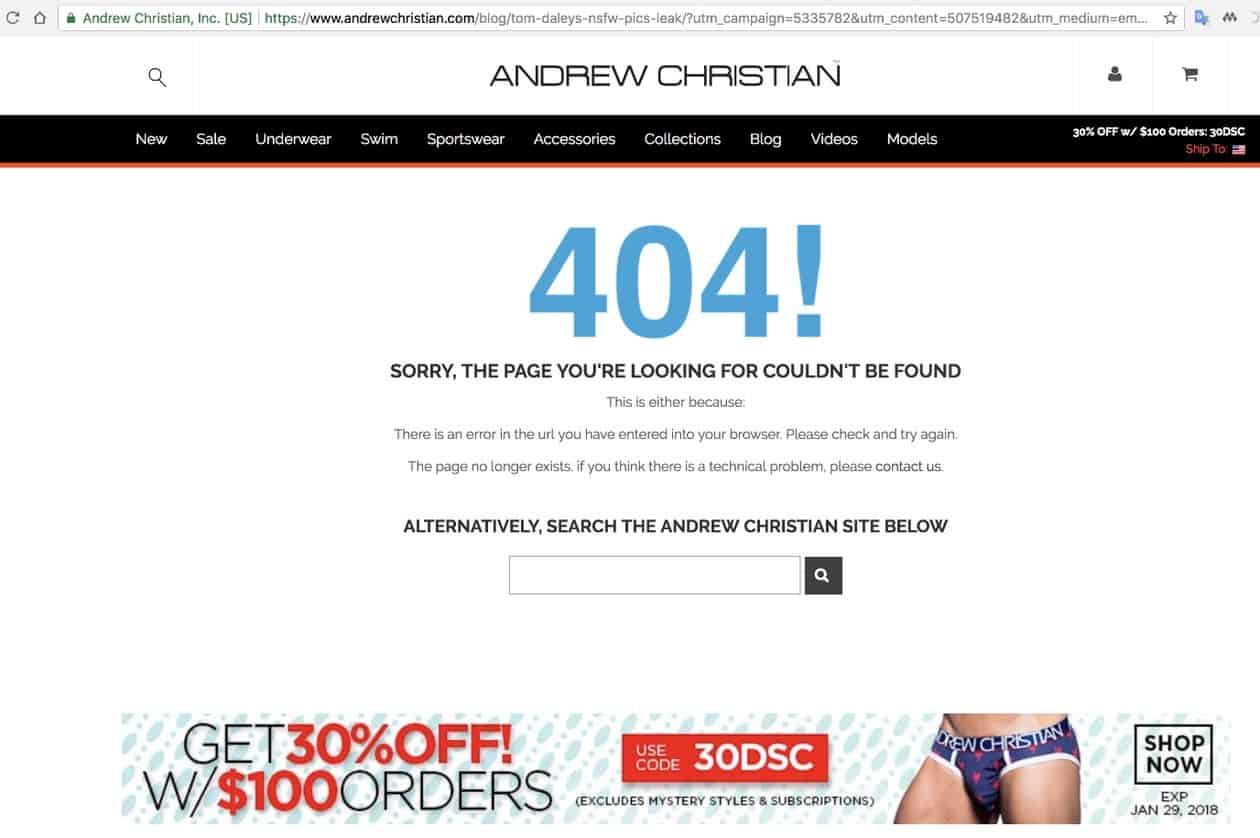 The New York Post and other publications had reported earlier in the week that Daley was "anguished" over the photos, which a friend described as "old. From 2016, way before Tom and Lance were married."
No doubt Daley would be further anguished that Andrew Christian sent them to its entire database.
One Twitter user called the Andrew Christian email blast "the lowest point of 2018 so far."
https://twitter.com/2000Topics/status/951220781148753921?ref_src=twsrc%5Etfw&ref_url=https%3A%2F%2Fintomore.com%2Fculture%2FUnderwear-Company-Andrew-Christian-Republishes-Tom-Daleys-Leaked-Nude-Photographs%2F37787ac1cdfa4683